Missed your flight in Atlanta? There are few life circumstances more stressful than a missed flight.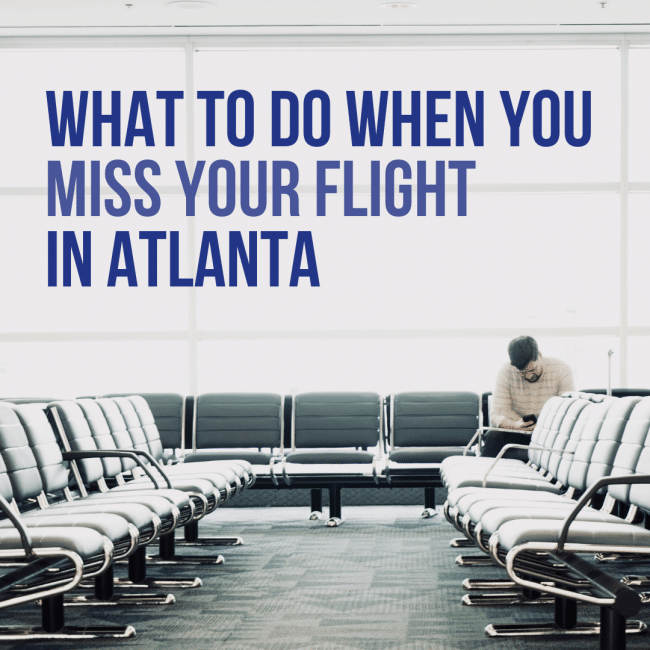 Getting through an airport by your own will is frustrating enough, but being forced into being there makes it so much worse.
To make things easier for you, we've compiled a list of what to do when you miss your flight in Atlanta.
"I only have a few hours…"
Hartsfield-Jackson is one of the busiest airports in the world, and its size certainly reflects it. If you miss your flight and you're able to catch a flight within three hours or less (congrats!), just stay there.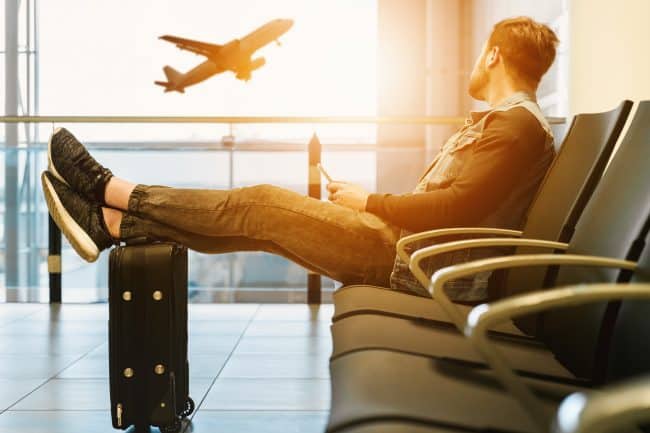 Just as the airport is built for travel, it caters greatly to those that may be there for a few hours before catching their flight. The airport is loaded with great restaurants both in the atrium and the terminals.
Every restaurant that isn't 24 hours opens before 10 am, and the options are quite varied. You can have pancakes for breakfast, sushi for lunch, and Southern fried chicken and collard greens for dinner. There's fast food, there are bars with big-screen TVs, and there's coffee. Whatever you crave you'll find it at the airport.
If you're looking for what to do when you miss your flight in Atlanta satisfying your appetite is always a great place to start, especially if you're not going to be around longer than a few hours. 
"It's gonna be a while…"
So if your missed flight has positioned you in the city for more time than just watching Netflix will cure we've got some great suggestions for you as well.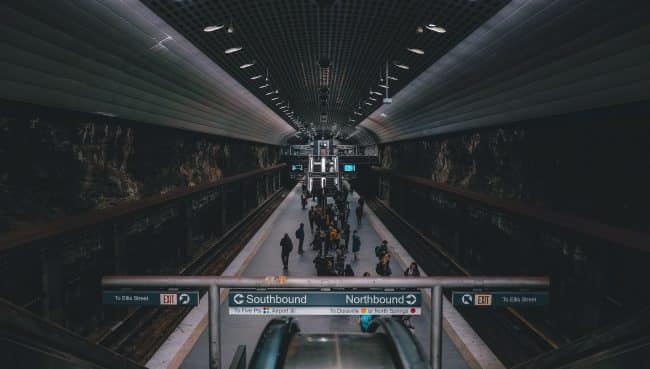 Right outside the gates of baggage claim you can find the MARTA railway. Like most big cities, there are several "tourist attractions" that are easily accessible when using Atlanta's public transit.
For train stations and schedules, click here.
The CNN Center is about a thirty-minute ride from the airport and a ten-minute walk from Five Points Station. The CNN Center is one of Atlanta's most popular tourist attractions offering a fifty-minute walking tour of the building. This tour allows people to see how the broadcast is shot and produced, and after, there's a food court on the first floor.
For the college sports superfans, the College Football Hall of Fame would be a great option for you. It's only a twenty-minute ride to the Peachtree Center Station with a short, ten-minute walk after. Inside you'll find over seven hundred schools represented, an indoor field with cool activities including an obstacle course, and an exhibit highlighting some of the best moments in college football history. 
For art lovers, we highly recommend taking the twenty-minute ride to the Arts Center Station and visiting the Woodruff Arts Center. There you can find the High Museum of Art and the Alliance Theatre. Nearby are the Center for Puppetry Arts, and the Jewish Heritage and Holocaust Museum. 
After visiting the museums and theatres near the Woodruff Arts Center, you can take a shuttle straight to Atlantic Station where you can shop, eat, and catch a movie. 
For train stations and schedules, click here.
"Oh no, I'm here overnight…"
Sometimes the travel struggles get real, real! Staying overnight in a city you weren't expecting to because of flight issues is obviously not unheard of. So in addition to the options in the previous section, we want to provide you with a full list of "to-do's" to reduce the struggle.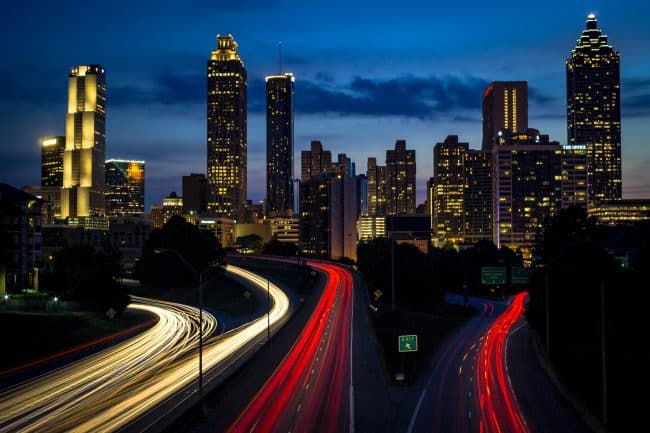 First, if your flight isn't until mid-afternoon or later, you should definitely see if one of our listings are available. Both our Sylvan Hills and Adair Park locations are less than 10 miles from the airport and would only cost about 15 dollars in an Uber or Lyft. 
I always mention the Beltline to anyone unfamiliar with things to do in Atlanta. The Beltline is a loop that connects the city and runs through several neighborhoods with public parks, restaurants, and other establishments along it. There's a three-hour bus tour of the Beltline that begins at the Inman Park Marta Station that outlines the history and the progress of the project.
If you're looking for something to do after, nearby the Inman Park station is Little 5 Points where you can eat and shop at very unique places. 
Offering much of the same experience but at a larger scale is the Ponce City Markets. It's a great spot for a solo day out, a date, and a family outing. 
For train stations and schedules, click here.
Don't Panic…
Atlanta is filled with plenty of options that will make any travel woes seem minuscule. Between the museums, theatres, shopping, and restaurants, finding what to do when you miss your flight is made fairly easy.
Even if you plan on just hanging out at the airport there's enough to keep you occupied, full, and rested. 
Either way, don't panic, if you do miss your flight in this great city, we've got plenty of ways to pass the time and ease your mind!
What do you recommend for people who've missed their flight in Atlanta? Let us know in the comments!