Whether you're a local ATLien or a first time guest in Atlanta, one term you're sure to hear as you spend more than an hour in the A, is "The Beltline."
So… What is the Atlanta Beltline?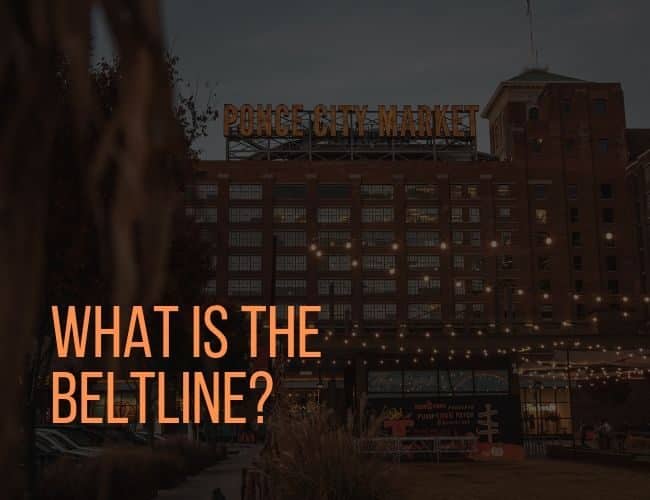 The term "Atlanta Beltline" makes the project sound malleable enough to be equally simplistic and interesting. The name is only a fraction of the genius behind this city-altering endeavor.
Here is your crash course into the Atlanta Beltline.

Preparation and Anticipation
When describing the Atlanta Beltline, creator Ryan Gravel says: "The Beltline is a really transformational project for this loop of old railroads downtown."
He continues his description by citing the problems that can come about as we continue to grow in this region at the rate that we have been for the last 60+ years.
The focus, in Gravel's words, is "shifting where people choose to live" as continual growth is anticipated.
Let's be honest, if you sit in our rush hour traffic for more than twelve seconds for even two consecutive days you'll notice the growth.
No… Seriously! There are a lot of people in this city, but for good reason, obviously.
When completed, the Beltline will transform the city, connecting forty-five neighborhoods with multi-use trails, streetcars, and parks. And all of this based on railroad lines that once encircled the city!

A work in progress…A LOT of progress.
As you wander through the Beltline, the graffiti, the restaurants, and the access to city parks will give a feel for the unique personality of Atlanta.
What's brought to light rather flawlessly is the blend of business, entertainment, artistry, and suburbia.
All of this, and the project has yet to reach completion. Crazy, right?
At its completion, the Beltlne will circle through forty-five different neighborhoods covering thirty-three miles with several trails and parks along its path.
There are spacious lawns, playgrounds, art exhibits, and even short references on Atlanta's history.
There's literally something for everyone.
With multiple entry points in several high traffic areas all over Atlanta, including Piedmont Park, it provides a one of a kind tour of this amazing city.
If you're only here for a visit the Ponce City Market is a must. With the Beltline only steps away, you can shop, eat, have some wine, and grab coffee all in one place.
Connecting the city
As the population of Atlanta continues its rapid growth, the Beltline is connecting our city and boosting the economy significantly.
Access to this landmark solidifies Atlanta as home to locals and ensures the return for the visitor.
Whether you're looking for food, fun, or fitness, you are guaranteed to find it on the Beltline.
For a more in-depth look at all the Atlanta Beltline has to offer, take a look at https://beltline.org. I highly recommend checking out this site. There's so much going on with this project, it's hard to describe in one blog post!

Leave us a message in the comments about your favorite spots on the Beltline or what you're most excited to see during your next visit!