If you're looking for something unique to do, you could do worse than live theatre in Atlanta.
There are few things more traditional than a restaurant followed by a movie for a date night. Every now and then though, why not impress your date with something a little different?
For the purposes of thinking out of the box, here are ten of the best places to see live theatre in Atlanta.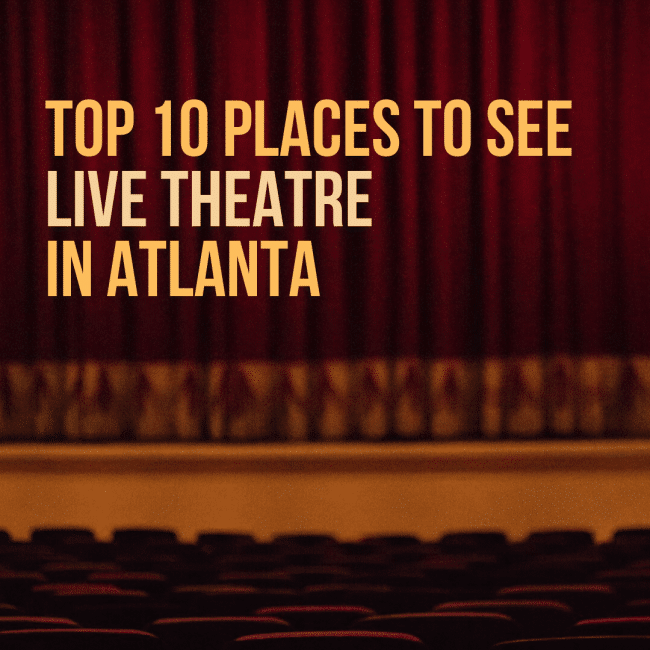 Atlanta is for Artists
The arts scene plays a huge part in making Atlanta stand out. The theatre community is a vital part of it, and breathes very specific life into the arts community as a whole. Actors from all over the country choose to migrate down South to make appearances on Atlanta stages regularly.
We have regional theatres, community theatres, city-wide awards, theatre companies strictly for young people, Broadway tours, and improv.
Should you choose to be an audience member at any of the theatres you are guaranteed to receive high-level, thought-provoking entertainment.
Now on to our top ten places to catch a live theatre show in Atlanta!
1. The Fox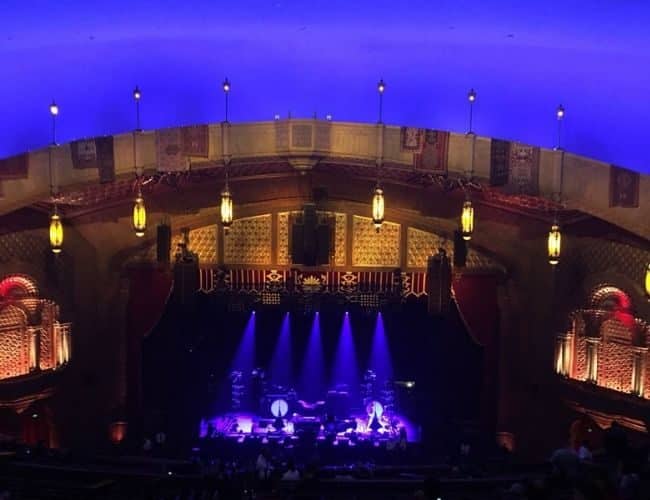 The "Fabulous" Fox Theatre is probably Atlanta's most popular. It sits right on Peachtree Street downtown and is the oldest of all of our live theatre venues. It originally opened as a movie theater on Christmas Day, 1929.
Fox Theatre eventually became known worldwide as a premier venue for live entertainment. The Fox has featured Broadway tours, concerts, stand-up comedy shows, all while still showing movies.
In 2009 Billboard Magazine voted it as the #1 non-residency venue worldwide for the decade.
2. Alliance Theatre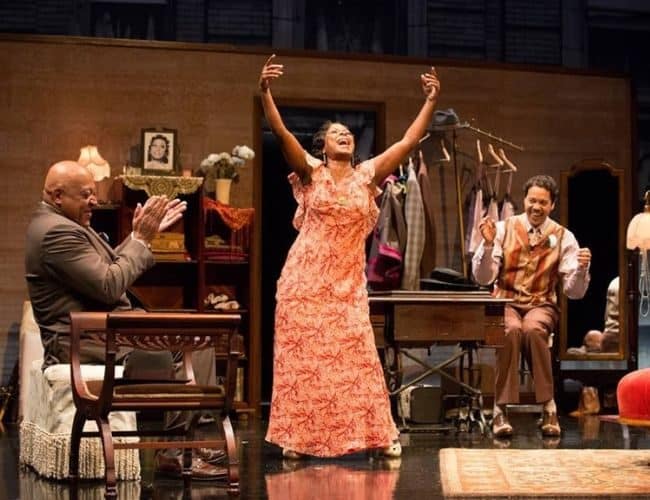 This Tony Award-winning theatre leads all other producing theatres in the Southeast. With four different stages, Alliance Theatre has shows for all ages, including the annual "A Christmas Carol" which draws the most diverse of audiences.
Alliance Theatre has produced runs of some of the world's most popular shows like "The Color Purple," Aida, Come Fly Away, The Last Night at Ballyhoo, and countless others.
Their family series and "Kathy and Ken Bernhardt Theatre for the Very Young" create spaces for teenagers and kids five and under to enjoy something a bit out of the ordinary.
3. True Colors Theatre Company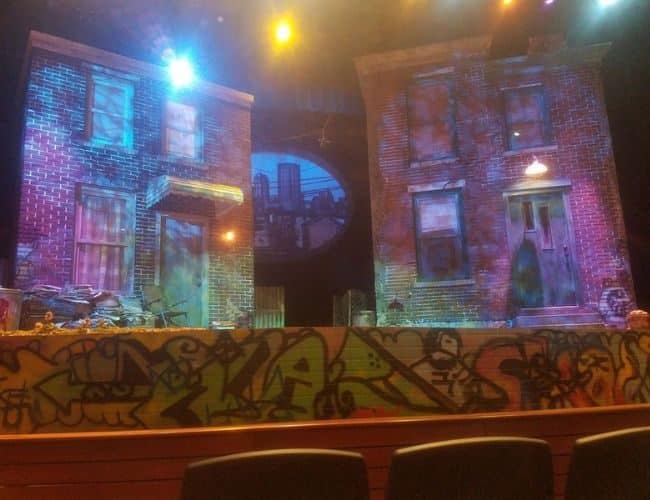 Kenny Leon's True Colors Theatre Company aims to search for clarity and truth through art. Kenny Leon is a Tony Award-winning director who has worked with Samuel L. Jackson, Angela Bassett, Alicia Keys, Sean Combs. He was awarded the Julia Hansen Award for Excellence in Directing in 2010.
True Colors' aim is to be an important voice in America's discussion and to search for diversity and individual understanding. Every single show they produce is driven by this idea, and they are conversation starters as well as amazingly entertaining. All of their productions take place at the Southwest Arts Center.
4. Youth Ensemble of Atlanta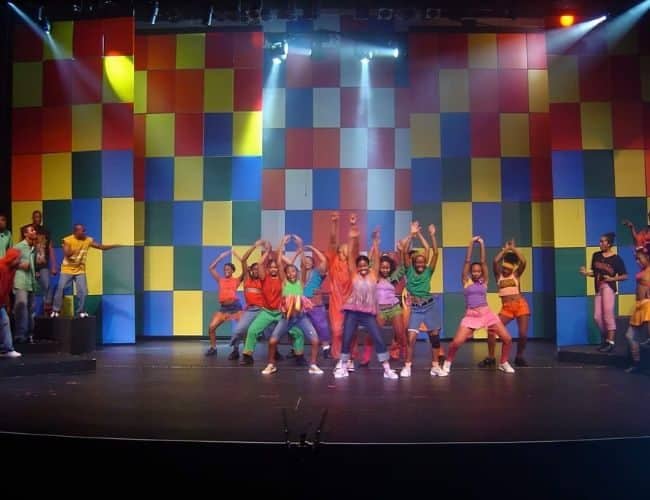 This company is very near and dear to my heart. I learned what it meant to be an artist because of my time performing with this company.
Founded by Freddie Hendricks in 1990, the Youth Ensemble of Atlanta is the premier African American youth theatre company in the South.
Y.E.A has been writing and producing their own shows since its inception. They focus on issues like apartheid in South Africa, AIDS, sexuality, teen pregnancy, self-love, the complications of womanhood, youth violence, child abuse, and others.
Don't worry, they do a sketch comedy-type show for Christmas every year if you're looking for something a bit lighter.
If they are doing a show when you're in town, PLEASE go and have your mind blown by these amazing young people.
5. OnStage Atlanta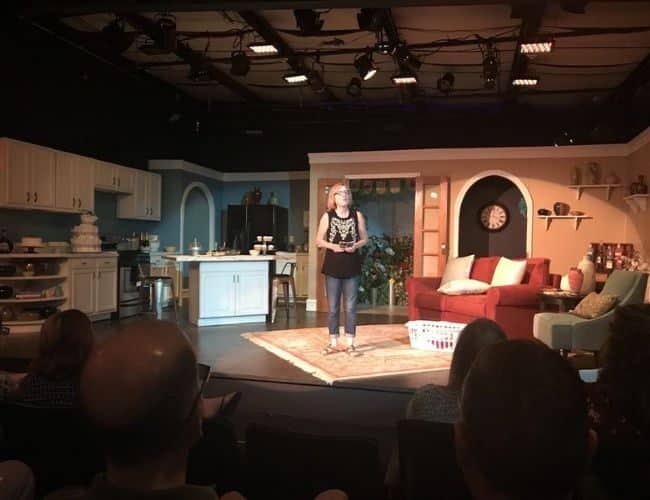 Yet another company that is very near and dear to my heart.
OnStage Atlanta has been around since 1971, and completely fulfills its mission of breaking down barriers through the art of live theatre. OSA is like that "mom and pop" restaurant that half the city had their first date at with the person they've been married to for twenty years. They're a veteran theatre that does high-quality versions of some lesser-known shows.
OnStage Atlanta has permanent groups of actors, writers, directors, and technicians. This way they can guarantee the high-level product they provide to the community. I definitely recommend giving them a shot.
6. Horizon Theatre Company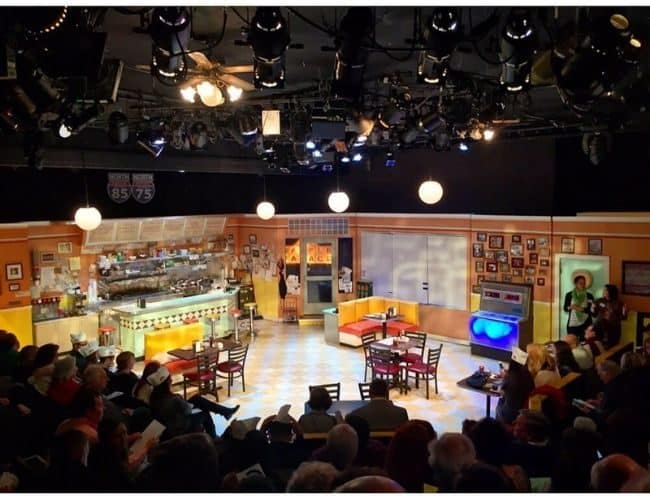 I know I've already said that two of these companies were near and dear to my heart, but this is another one!
The Horizon Theatre is located in Atlanta's Little Five Points neighborhood, and has been since 1983. Their casual atmosphere and friendly staff only add to the sophisticated pieces of theatre they produce. At Horizon, the focus is on telling stories to promote positive change.
In addition to their mainstage productions, they have a family series and free outdoor performances at Piedmont Park and right up the street from their venue in Little Five Points.
Since 2006 they've won seven Suzi Bass awards and three Atlanta Theatre Fan awards. You can't go wrong with spending a few dollars here.
7. Dad's Garage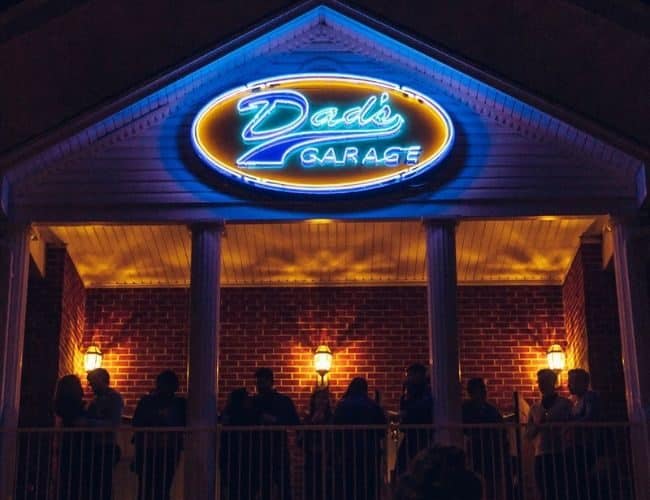 Life can get stressful sometimes, right? Well if you're in need of some laughs, this is the best place to go in the city.
Dad's Garage has been fulfilling their mission to "transform people, communities, and perspectives through laughter" since 1995. They moved from Inman Park to Old Fourth Ward in 2013 and have only gotten better.
Ninety-five percent of what you see at Dad's Garage is created by the company because their specialty is improv.
If you want to know what you're getting into, you can actually find them on YouTube, but honestly, no need. You'll love what you see here. AND… They have a full bar!
8. Aurora Theatre
Twenty-five Suzi Bass awards and the only professional theatre company in Gwinnett County. That alone should pique the interest of any theatregoers.
Opened in 1996, the Aurora Theatre is well-known in the city for their highly diverse production choices. In one season you can see a high profile musical, something created by local Atlanta artists, and a show completely done in a completely different language.
This cozy space was converted to a theatre from an old hardware store, and has had an obvious impact on the community. In addition to shedding a light on the arts, it's been voted as one of the city's best places to work. If the work environment is good, you know the product will certainly follow suit.
9. The Shakespeare Tavern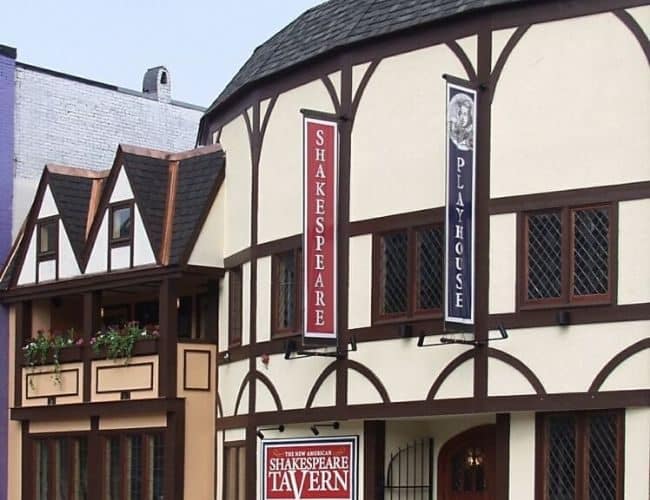 Theatre is obviously not theatre without the works of good ole Willie Shakes.
The Shakespeare Tavern Playhouse is the host of the Atlanta Shakespeare Company which has been around since 1984. Their first show was done at Manuel's Tavern on North Highland Avenue, and full steam ahead the company went.
The Shakespeare Tavern playhouse was built to resemble the Globe Theatre where Shakespeare's works were performed in London. The facade gives you a 1600's vibe, and all of the costumes are appropriate to the time in which these shows take place.
As Atlanta's only Shakespeare company, performing in the nation's only Shakespeare tavern, this is a must.
10. Theatrical Outfit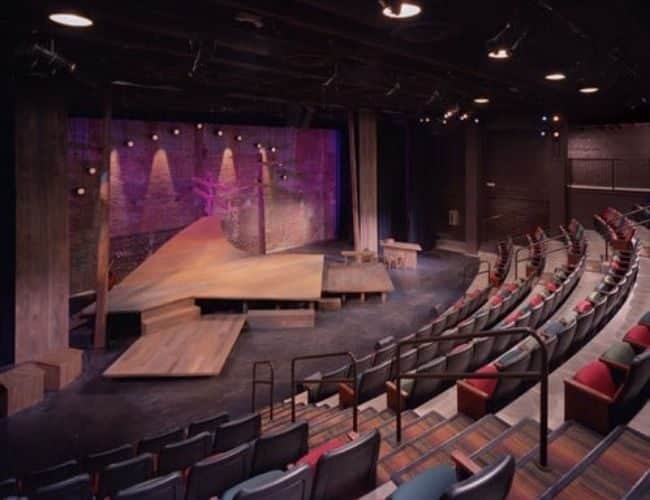 I'm someone who is fascinated by history, and this theatre indeed has a beautifully fascinating history.
Theatrical Outfit is the second oldest theatre company in the city, and the first to receive L.E.E.D (Leadership in Energy and Environmental Design) certification. They are also located on the same land as the first restaurant that desegregated in Atlanta.
If you want to say we saved the best for last, you certainly could. This company's aim is to tell stories that stir the soul, and start "the conversations that matter."
Given its rich history, I think it's safe to say they are falling in line with the land they occupy. Their drive is bringing joy and compassion, and they cite inclusion as being central to their purpose.
When it comes to their product, Theatrical Outfit isn't one of the longest-running theatres in the Atlanta for no reason, you can bank on that.
Expand your horizons with live theatre!
Movies are great form of artistry, as are concerts and museums, but there is nothing quite like the live action of the theatre.
Theatres provide an unfiltered showing of vulnerability right in front of you, and tell stories in ways other art forms simply can't.
Check out a live theatre show at one of these amazing venues the next time you're in Atlanta!
Ever been to one of these theatres? What show did you see? Let us know in the comments!