Looking for the best lunch in Atlanta?
Lunch is the most popular meal of the day to eat out, but sometimes finding the right spot can be daunting. Too many choices! That's why we've put together the top ten lunch spots in Atlanta for you!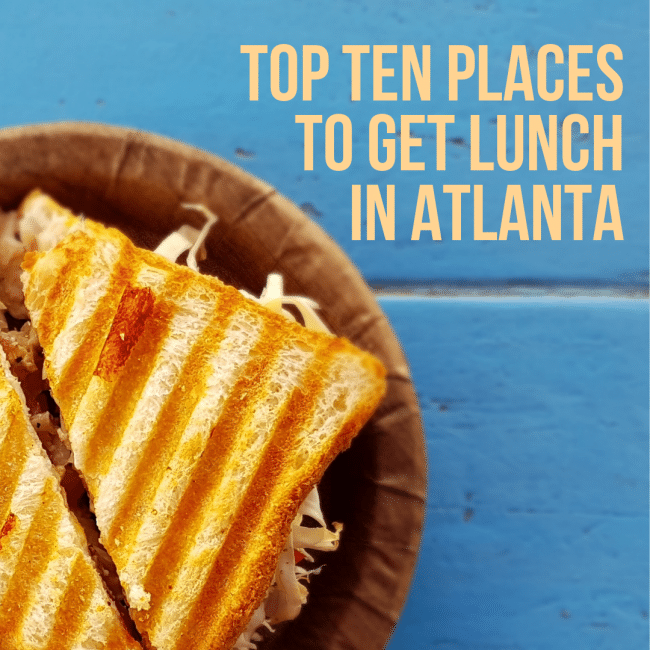 Are you meeting co-workers, friends, or looking for a great new place to try out for lunch? We have researched and found the best places bursting with flavor and goodness!
Below are some our favorite places to go for lunch in Atlanta!
1. Chai Pani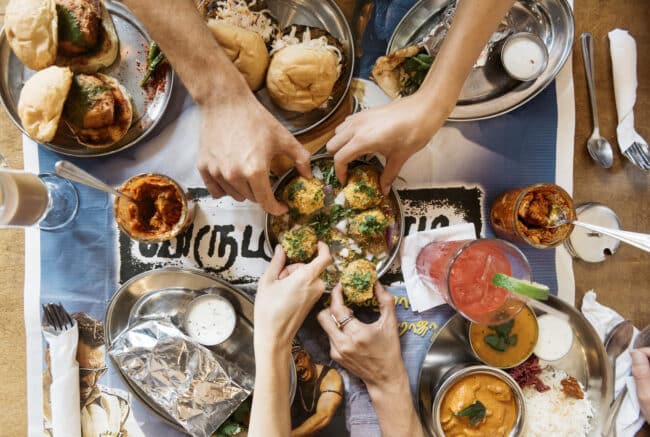 Recently awarded the prestigious James Beard Award for Outstanding Restaurant, this Indian Street food is now a staple in Downtown Decatur.
Even better, Chai Pani has one of the all-time best lunch buffets! Seriously, it's worth checking out, if only to experience how fully of yummy goodness you'll be afterward!
2. We Suki Suki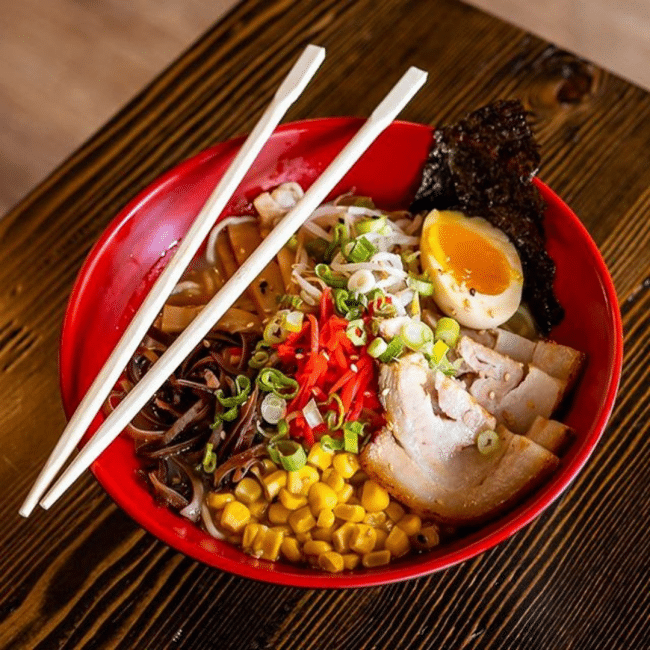 We Suki Suki is a staple in the East Atlanta Village. We Suki Suki has everything from flawless mouth-watering banh mi to innovative sushi burritos to authentic Moroccan food.
They are known for their Global Grub Collective: a multicultural community-based eating space which features a community-style eating area with an indoor street vendor feel.
It's the best place to go when looking for delicious, affordable, home-style foods!
2. Victory Sandwich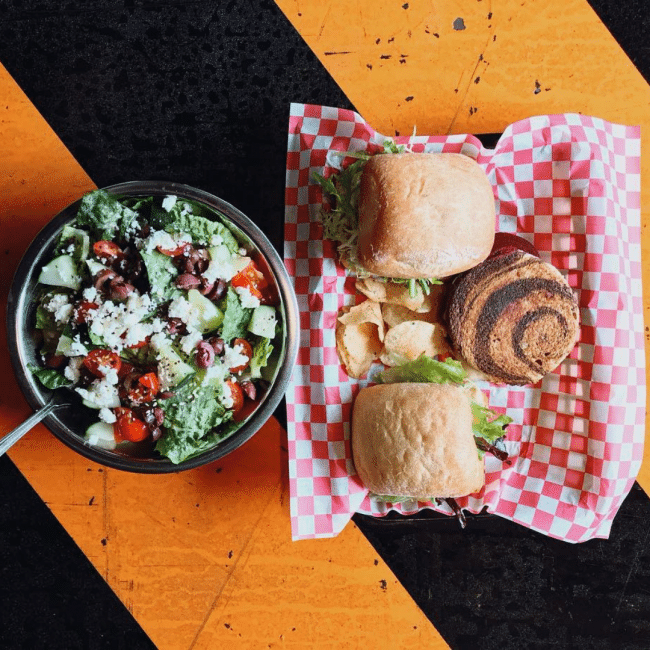 Victory Sandwich is more than just a sandwich.
This scrappy little sandwich bar is trendy yet affordable and sets itself apart with their tasty sliders, delicious Jack and Coke slushies and unique sandwiches.
If you are looking for a place to chill or unwind head on over to the patio for entertaining music or play a round of ping-pong. Victory Sandwich is an ATL favorite!
3. Superica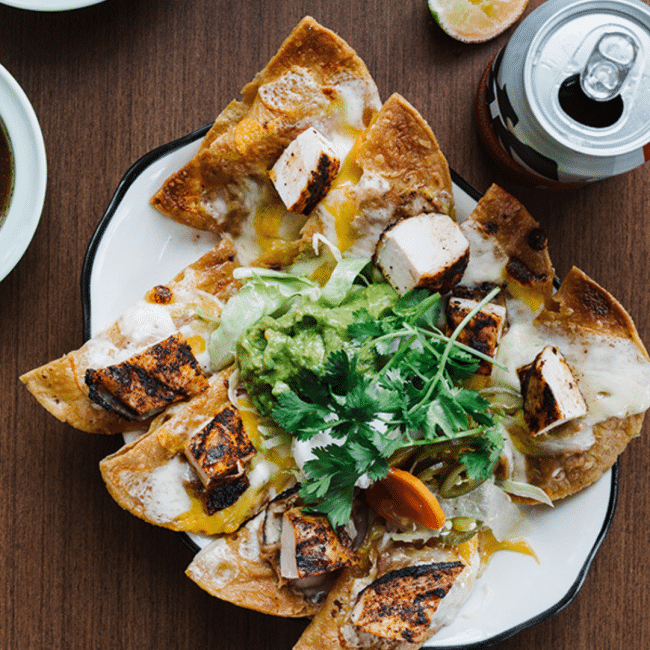 Where Tex-Mex is more than just comfort food favorites, Superica offers Mexican cuisine that collides with the robust flavors of Texas ranchers' kitchens.
Whether you eat their melty, crispy, and spicy breakfast tacos, grilled shrimp diablo, or cheese enchiladas, Superica's menu will satisfy any rumble in the stomach.
Be sure to indulge with their fresh sopaipillas with local honey and enjoy for yourself a classic margarita on the rocks!
4. General Muir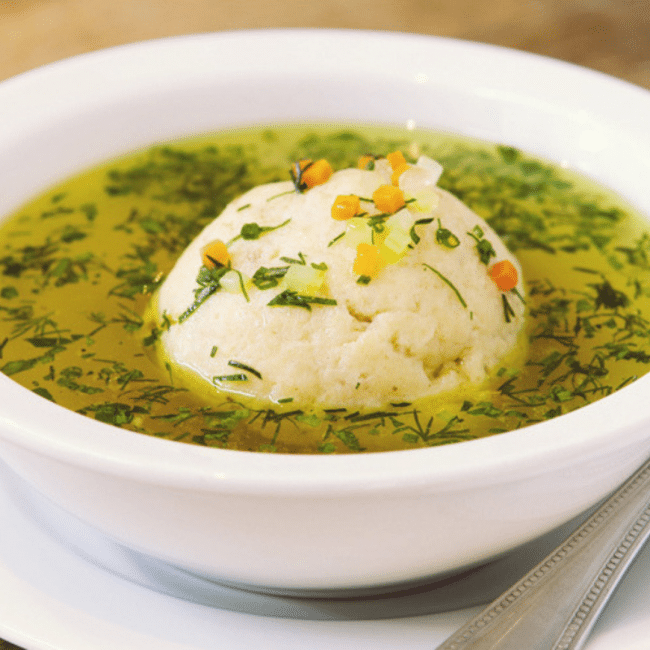 There are many things that make The General Muir one of the top lunch spots in ATL. Their mouth-watering matzo ball soup and their Reuben stacked with corned beef and sauerkraut on rye are among the top of those reasons.
The General Muir is known for having the best chocolate dessert in town and has become indispensable for its upscale New York-style Jewish-inspired menu.
(It's also a great spot for breakfast and brunch!)
5. Grindhouse Burgers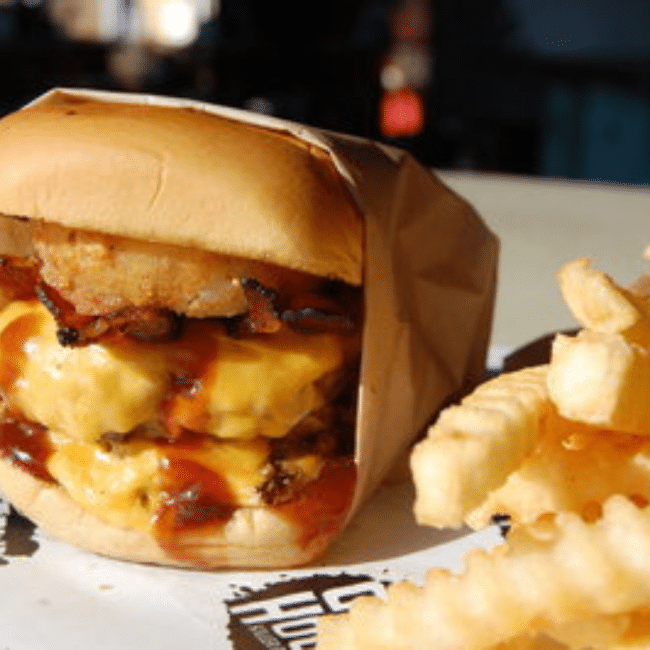 Situated among seafood, meat and produce vendors, Grindhouse Burgers is the place to get the best burgers in Atlanta. They are known for their hamburgers, veggie burgers, and homemade brisket chili.
Grab a burger and beer or try out one of their infamous boozy shakes while enjoying some of the most fun and unique lunch spots in ATL!
6. Hattie B's Chicken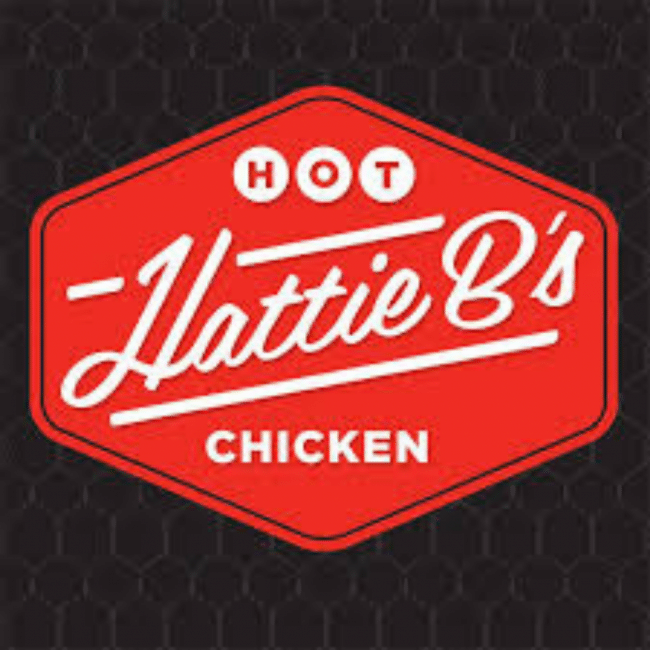 As its name suggests, Hattie B's Hot Chicken serves hot Nashville-style chicken.
The chicken is coated in an earthy and fiery slick of spiced fryer oil after its been cooked golden crisp. You can choose from a variety of wings, tenders, sandwiches, sides, and desserts, along with your spice level: from mild to "Shut the Cluck Up."
Hattie B's has quickly become a lunch spot favorite in ATL!
7. Fox Brothers BBQ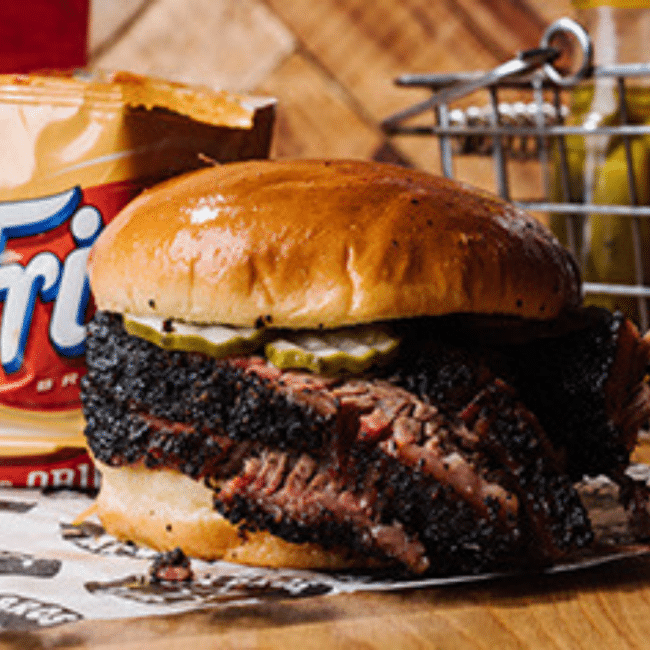 If you're looking for some of the best BBQ in the city, Fox Brothers is the place to go.
Known for their signature smoked brisket, pulled pork, wings, and seasonal sides, this place has become an Atlanta staple. The owners are from Texas, so they know how to make their state proud with their Texas-sized brisket sandwiches and Dr. Pepper chocolate cake!
8. Busy Bee Cafe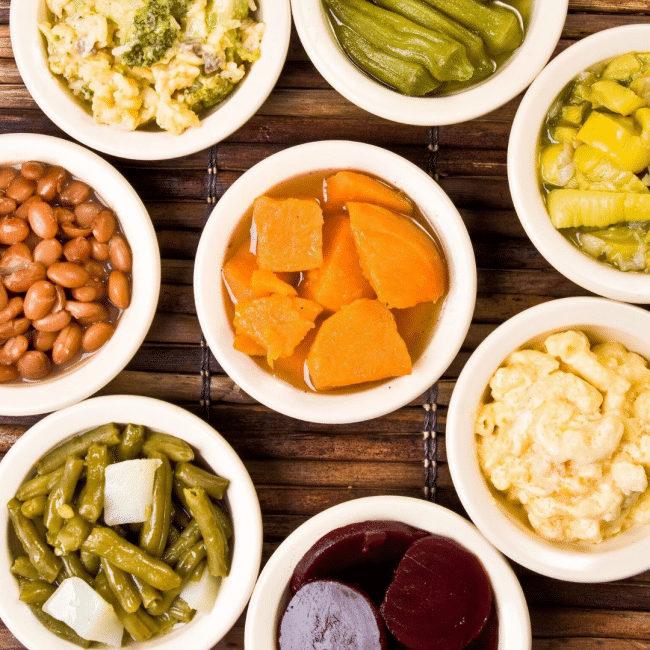 The Busy Bee Cafe is an Atlanta landmark that serves soul food to hungry locals and out-of-towners. The cozy restaurant serves homestyle meals that are both delicious and inexpensive for those looking to stay in a budget.
Be prepared to choose between their gravy-smothered chicken, pork chops, fried fish, smoked ham hocks, oxtails, slow-smoked ribs, or baked macaroni and cheese! Or maybe enjoy one of their scratch-made cakes or Georgia peach cobbler!
Whatever you choose, you can't go wrong. They are the best in town!
9. Bartaco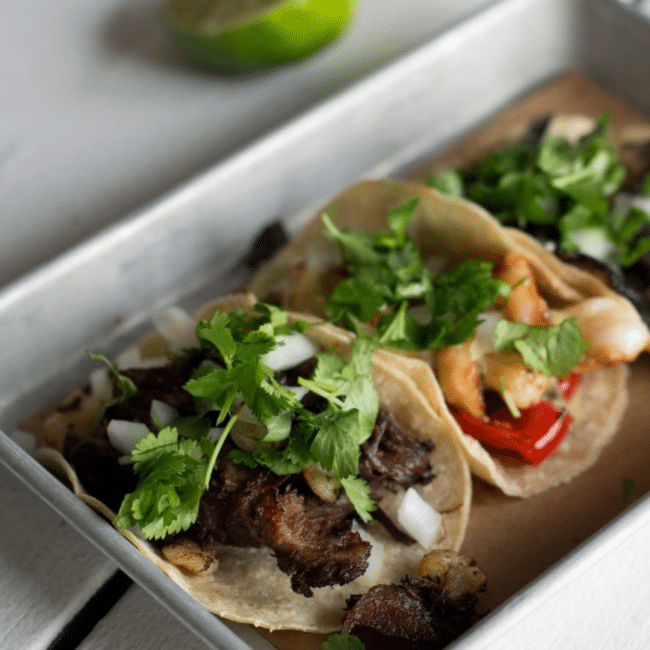 Bartaco is an upscale street taco joint with a whimsical beachside eatery feel. They pride themselves on bringing the Brazilian beach setting to the south and offer creative, fresh tacos, fried oysters, and citrusy carne asada.
Bartaco is the best lunch spot in ATL to relax. Enjoy a place on the patio with freshly-squeezed juice, or a specialty cocktail or beer right out of the bottle while eating delicious Brazilian-style dishes!
10. Botiwalla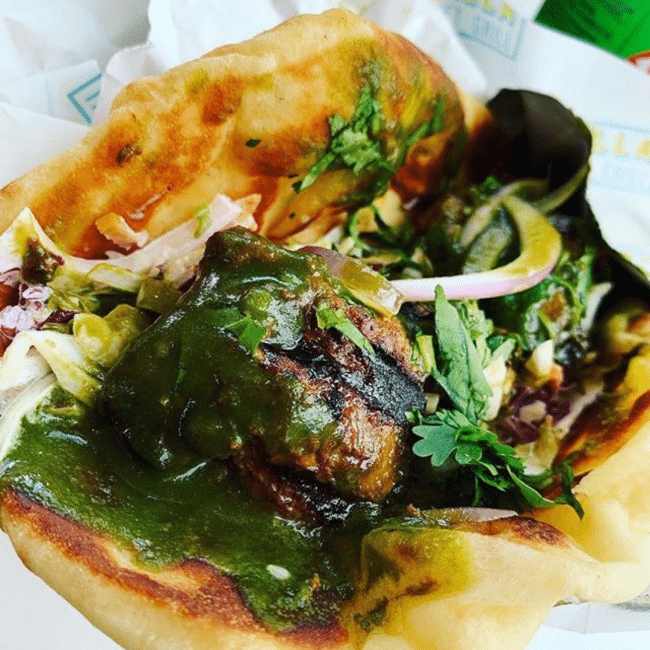 Botiwalla is an Indian street grill, inspired by the tea and kabag houses (Irani cafes) as well as the grills (sigris) that pop up on the streets of India late at night, serving grilled meats and flatbreads with fresh herbs and wraps.
The iconic ATL favorite features flavors as bright as the colors on its walls. The inexpensive menu of Indian street food offers sandwiches, grilled meats, snacks, and salads.
The best lunch in Atlanta
If you're looking to satisfy your grumbling stomach in the middle of the day, you can't go wrong with these ten restaurants! Give one of them a try today!
Not quite time for lunch? Check out our top brunch spots!
What's your favorite lunch spot in Atlanta? Let us know in the comments!