Wondering where to find the perfect Airbnb in Atlanta? If you plan on becoming one of the 50 million visitors to the ATL we welcome annually, this is for you.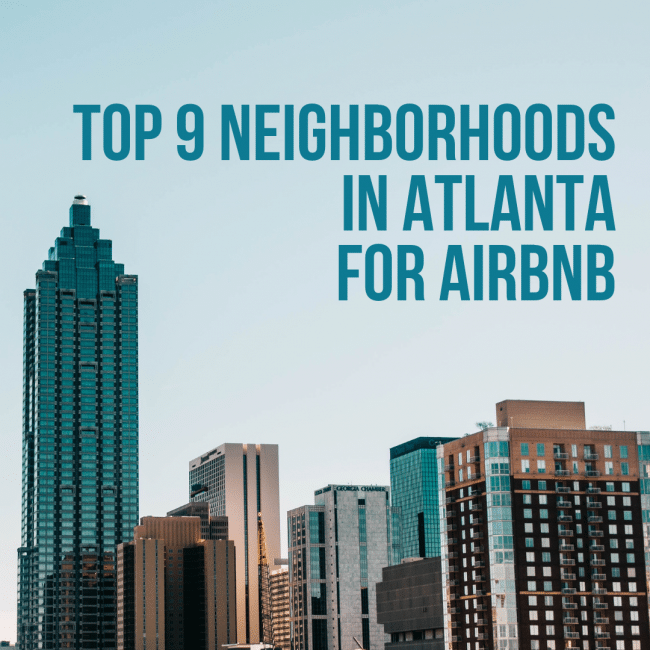 Here are a few of our favorite Atlanta neighborhoods. We're sure they will give you the Southern hospitality you're looking for!
Start with the neighborhood
Choosing a neighborhood to rent an Airbnb in can be overwhelming and a little intimidating if you're not familiar with the city.
Luckily, Atlanta locals are some of the most welcoming people anywhere, and almost all the major neighborhoods are welcoming new families, upgraded construction, and out-of-towners.
Here are our recommended Atlanta Airbnb neighborhoods:
If you need easy access to the downtown area
What you've come for should be a key factor in finding the perfect Airbnb in Atlanta.
If you're here on business and need quick access to the downtown area you'll definitely want to find a listing there, or very close by. If you don't, the traffic will stress you out. And that's not what renting an Airbnb is all about!
Our four favorite downtown area neighborhoods are:
1. Midtown
About three miles north of downtown and home to Atlantic Station where you'll find several people shopping, eating, or catching a movie during most hours on any given day.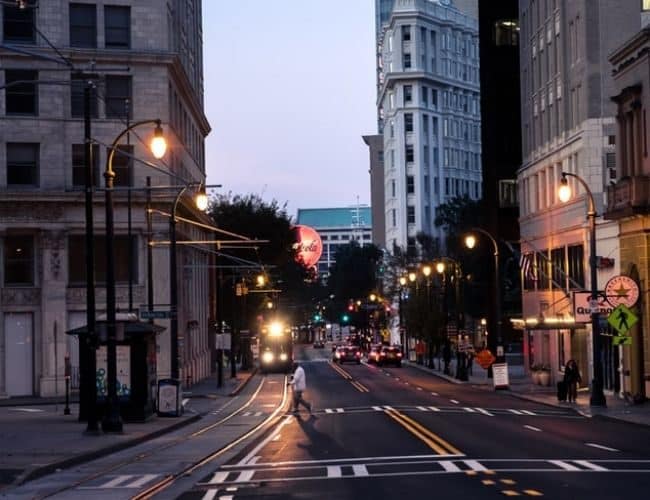 2. Summerhill
Summerhill was the home of the Braves stadium for decades, but since Truist Park was built in Cobb County (a sore subject to most Atlantans!), the neighborhood has been undergoing a revitalization. Home to new, amazing restaurants like Little Bear and Talat Market, not to mention cool walkups and quick access to Atlanta attractions like Mercedes Benz and the Atlanta Acquarium, Summerhill is now a great place to stay if you want to be where the action is.
Here's our go-to Airbnb in Summerhill: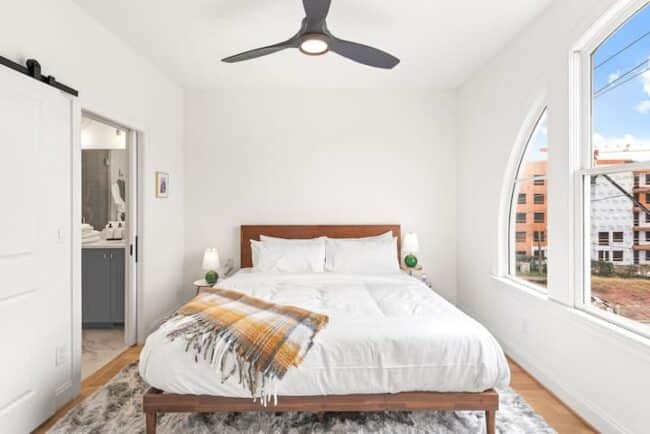 3. Grant Park
About three miles south of downtown where our zoo is located. Grant Park is one of the fastest-growing neighborhoods in all of Atlanta and the residents are quite diverse.
4. Old 4th Ward
About two miles east of downtown, Old 4th Ward is referred to as one of Atlanta's trendiest neighborhoods. Home to the King Center, a museum dedicated to the legacy of Martin Luther King Jr. and the civil rights movement, and also MLK's birth home, this neighborhood is at the center of so much about what makes Atlanta an important, unique city.
Plus, with the Beltline running directly through it, access to Ponce City Market, our adaptive reuse multi-purpose food, apartment, and office mecca, and too many great restaurants to name, this is a perfect neighborhood to spend your trip to ATL.
And we have the perfect Old 4th Ward Airbnb for you to have it: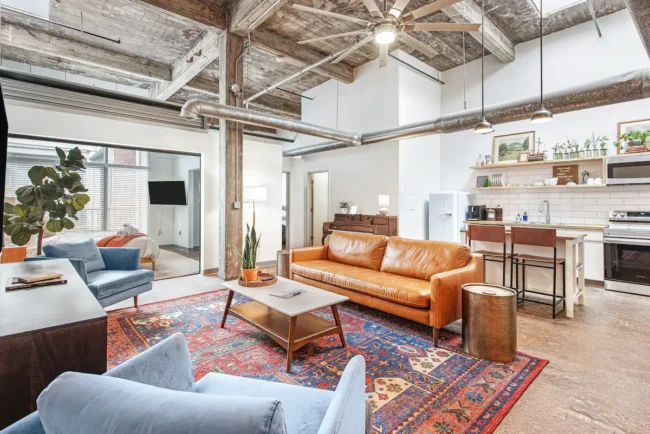 5. Sweet Auburn
About one mile east of downtown, this is the old stomping ground of Dr. Martin Luther King Jr. The museum that honors his legacy and the house he grew up in can be found in this neighborhood.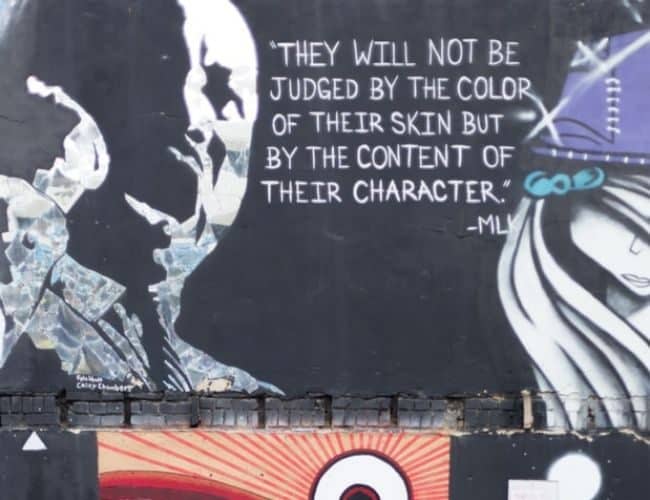 If you want something further from Downtown
While these more suburban neighborhoods may not deliver as well with proximity to downtown, they make up for in charm and local comradery.
In East Atlanta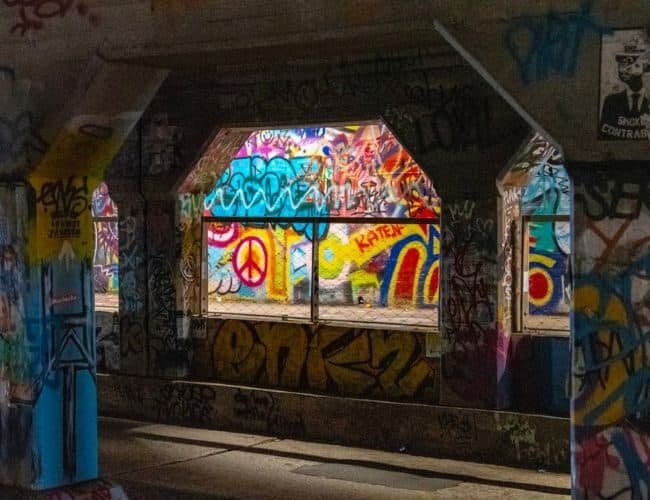 The east side of Atlanta has a rather complex history but is currently seeing a resurgence. There's quite a difference in what the population looked like in the '90s and what it's like currently.
East Atlanta is becoming an area authentic enough to keep around its longest planted residents, and progressive enough to see newcomers on a very consistent basis.
The perfect Airbnb in Atlanta can be found in a number of neighborhoods on the eastside, and we certainly can't name them all in one article.
To continue our list, here are our recommended Eastside neighborhoods:
6. Decatur
Decatur is the Eastside's most popular neighborhood, something of the village in the midst of a big city. It's about five miles east of all the downtown action, close enough to easily access everything you want, but also far enough to give you some peace and quiet.
This neighborhood is home to Emory and Agnes Scott, two of Atlanta's most well-known universities, two MARTA stations, Dancing Goats, the best coffee shop in Atlanta, boutiques, and some of Atlanta's best restaurants, including newly minted James Beard award winning Chai Pani.
Want a recommendation on where to stay in Decatur? Check out our favorite Decatur Airbnb.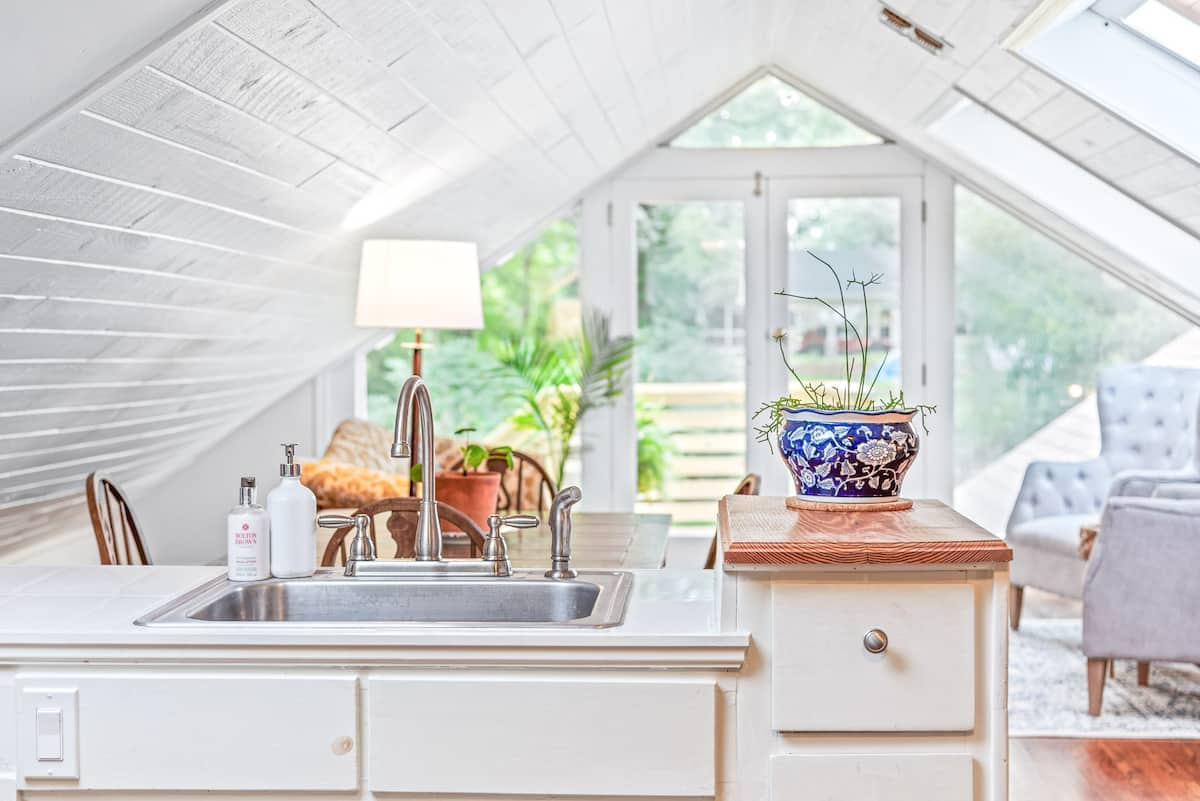 7. Ormewood Park
Ormewood Park one of Atlanta's most charming and comfortable neighborhoods. But it also boasts quick and easy access to the Beltline. Families and young couples fill the streets of this East Atlanta neighborhood. Ormewood Park is less than five miles from downtown, but the quiet will make you think it's much further out.
Need a recommendation on a great stay in Ormewood Park? Check out this charming Ormewood bungalow Airbnb!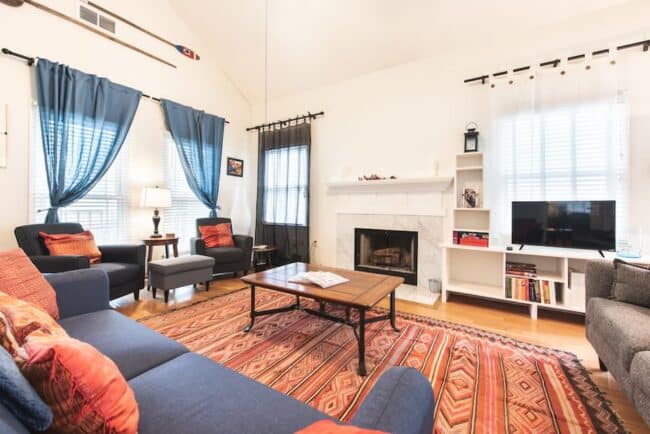 8. Virginia Highlands
The Virginia Highlands delivers on location, nightlife, and downtown proximity. This trendy Atlanta neighborhood is home to many young professionals, loaded with restaurants and bars, and is also less than five miles outside of downtown.
On The Westside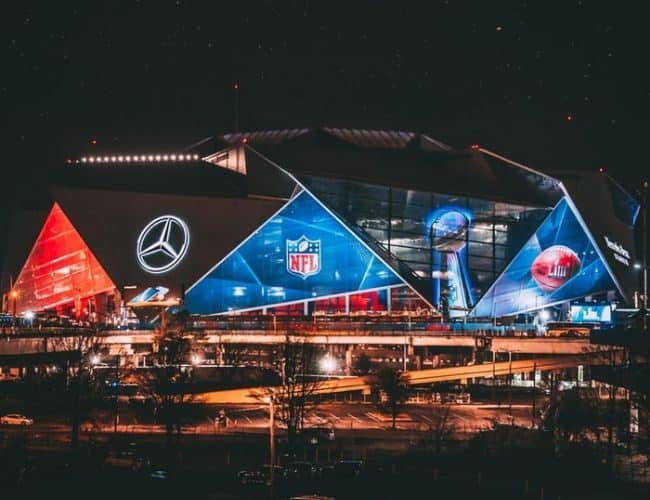 9. West End
The AJC calls Atlanta's West End neighborhood one of the "rising stars" of the city. Along with being the starting point for the Beltline, the West End is becoming an increasingly populated area because of its historic properties.
It's not at all uncommon to find homes with classic Victorian exteriors and beautifully renovated interiors in this area. It's also home to the Atlanta University Center (The AUC), which is home to three of the nation's most prestigious HBCU's – Clark Atlanta, Spelman, and Morehouse.
The West End is also budding with industrial looking coffee shops and restaurants (especially vegan ones).
10. Adair Park
Located just a mile and a half east of the West End, Adair Park is one of Atlanta's most up and coming historic neighborhoods. In addition to housing four different public parks with a fifth one on the way, it provides easy access to the BeltLine and is only five miles from the airport.
Here's one of our favorite Airbnbs in Adair Park!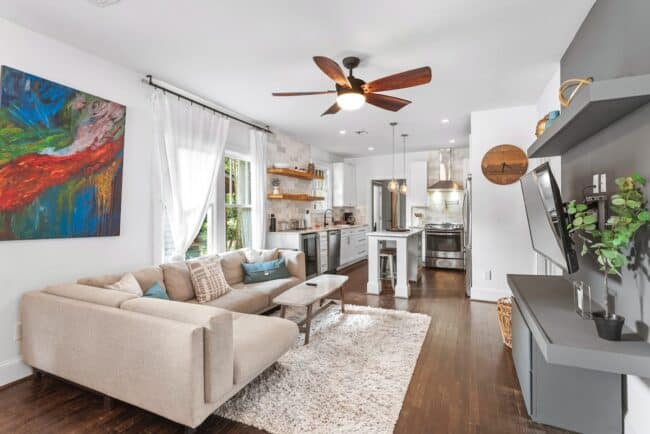 Pick your paradise
How do you find the perfect Airbnb in Atlanta? Simple: Go just about anywhere. Although we couldn't go over the entire city, the neighborhoods we covered are ones we know you'll feel at home in.
Atlanta's charm extends through the entire city, and you can find both liveliness and quiet within a few short miles.
What's your favorite Atlanta neighborhood? Let us know in the comments!