If you're looking to find the best live music venues in Atlanta, look no further! We've compiled the eight best places to catch a live show below!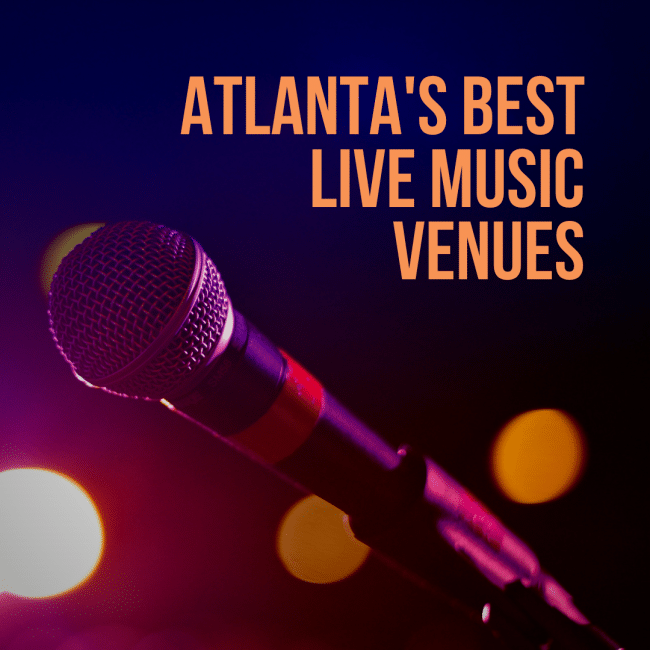 Whether it's a date, a solo night out, or a group gathering, live music is one of the best experiences to have. In a melting pot city like Atlanta, there are several different venues that host artists of several different genres of music.
Here is a list of the top eight live music venues in Atlanta:
1. The Fox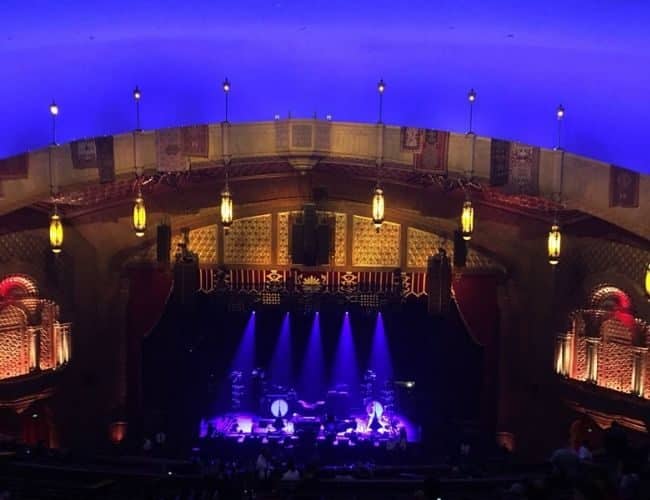 The Fabulous Fox Theatre is a venue we've mentioned in previous blogs. In addition to hosting Broadway musicals that go on tour, The Fox has been the sight for almost one hundred and fifty concerts.
In the past five years alone, the Fox has had performances by Paramore, Prince, Chance the Rapper, Bon Iver, Christone Ingram, and several others. 
The Fox is one of Atlanta's most treasured, historical, and beautiful venues. If you've been in the city for longer than a day or two, you've probably at least heard about it.
2. The Variety Playhouse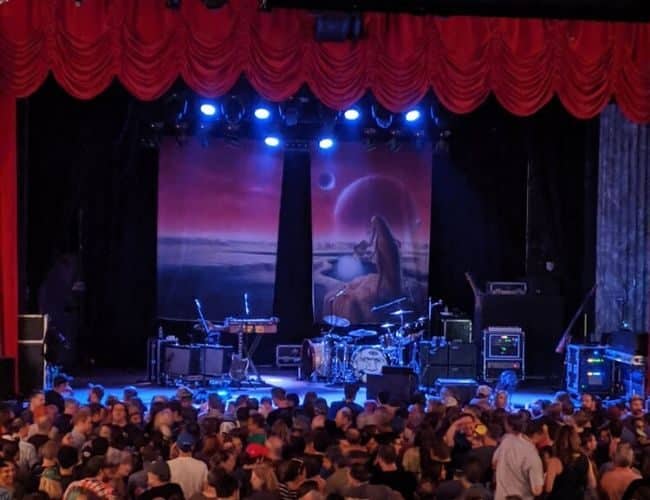 Stationed in the Little 5 Points neighborhood is another one of the most treasured venues in the city: The Variety Playhouse.
The building has been around since the '40s as a movie house, a community meeting space, and a performance space. Since the '80s, the venue has focused on live music, and it overwent a complete renovation in 2016 when it came under new management. 
This place continues to be a go-to in the city and has a 4.7 out of 5 rating on Google. You won't be disappointed with this place!
3. The Earl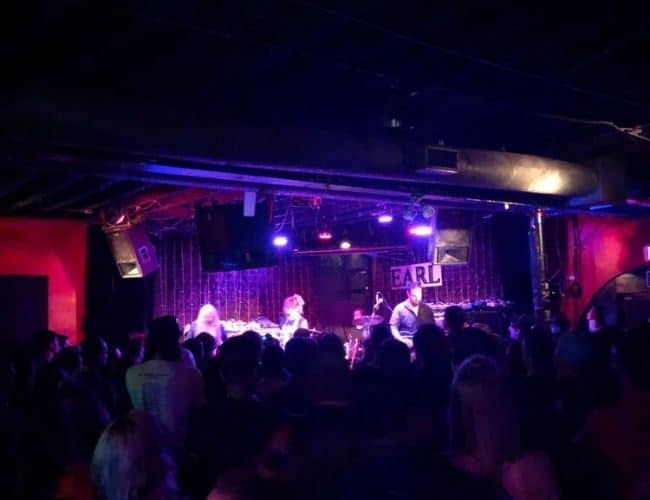 The EARL is a gem in the East Atlanta Village that has hosted some great up-and-coming bands.
Its cozy music space is separate from its restaurant, but patrons are able to go back and forth between the two. The menu is full of tasty bar food at some of the best prices you'll find, and the staff is exactly what you'd want in a venue like this. 
While it is on the smaller side, what it lacks in size it makes up for in acoustics, and you'll always find interesting EAV locals to connect with. 
4. The Loft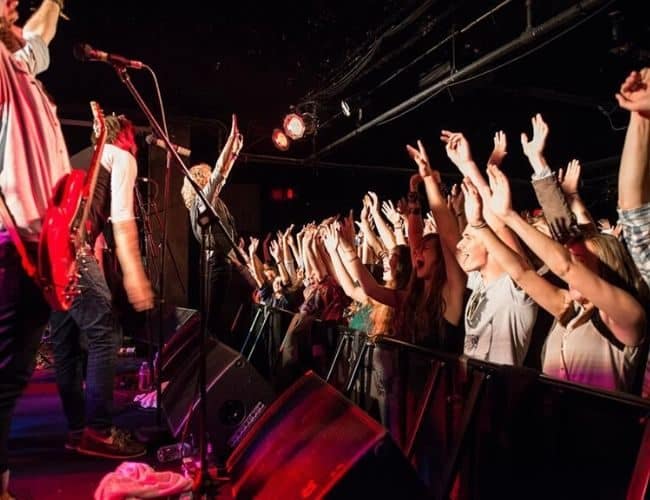 The Loft is definitely the coziest on our list. This downtown venue is on the smaller size, so the acoustics are amazing. The placement of all the furniture compliments the space well, while making the place feel a little bigger than it is. 
If you're looking for a venue with a more intimate setting, and great menu prices, The Loft is a great option. And you can't beat the view!
5. The Tabernacle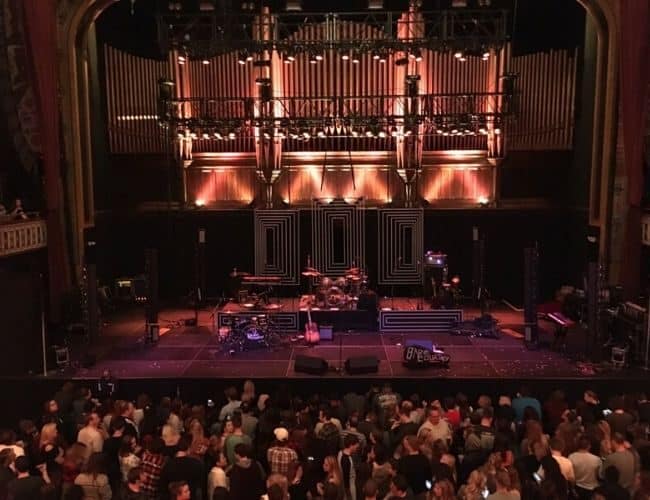 I absolutely love the Tabernacle!
This Live Nation-operated venue used to be home to a church, a nursing school, and a medical center. It was converted into a music venue in 1996 just after the Olympics, and has been under different owners since then.
To me, The Tabernacle is the best-converted venue on the list. It has the perfect mix of modern touches and old Atlanta soul. 
I saw Lupe Fiasco in concert here a number of years ago. The lights, the sound, the size of the stage…it's all perfect!
6. The Apache Cafe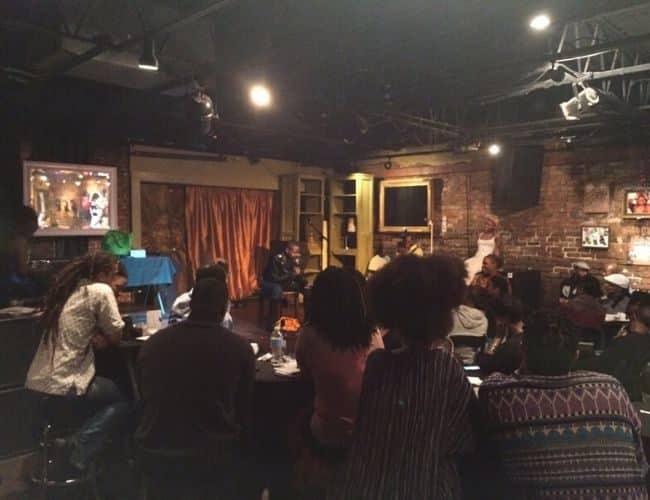 Apache definitely has the highest amount of sentimental value for me. My introduction to live music in Atlanta happened here when I was 16, and it's been a love of mine ever since.
Apache Cafe is another cozy and intimate space, but it serves the artists that are booked here so well. The vibes are fly and relaxed, and the menu is great!
Along with enjoying some great music, you'll be able to check out cool art pieces and even take part in some deep corporate discussions.
They are currently in a temporary space as they prepare their new building, but that hasn't changed anything.
If you don't love this place, I'll pay for your ticket myself!*
*Just kidding! I can't really pay for your ticket, but I promise you'll love it!
7. Eddie's Attic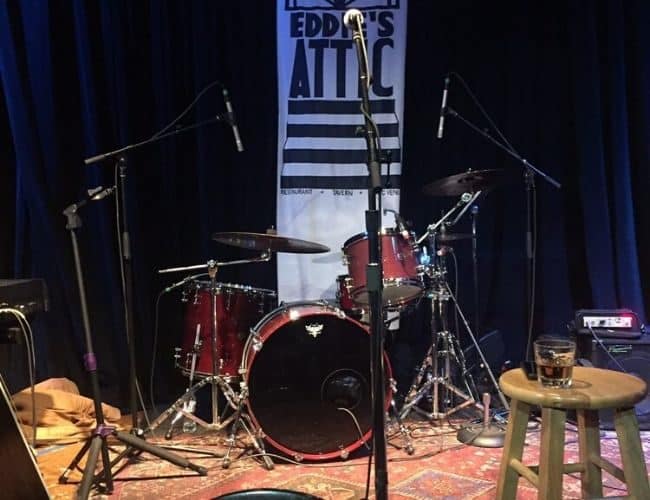 Eddie's has been around since 1991, and it's definitely not going away any time soon. This venue is where a lot of true music enthusiasts find their home away from home.
Eddie's Attic isn't just a music venue, it's a "listening room" where you're asked to silence your cell phones and listen intently to the artists. This venue is well-respected and held in high regard by patrons and artists alike.
Music powerhouses like John Mayer, Ani DiFranco, Sheryl Crow, The Indigo Girls, Dana Cooper Sugarland, India Arie, and several other huge names have graced the stage at this Decatur landmark.
A full bar and great menu complete the Eddie Attic experience! 
8. Terminal West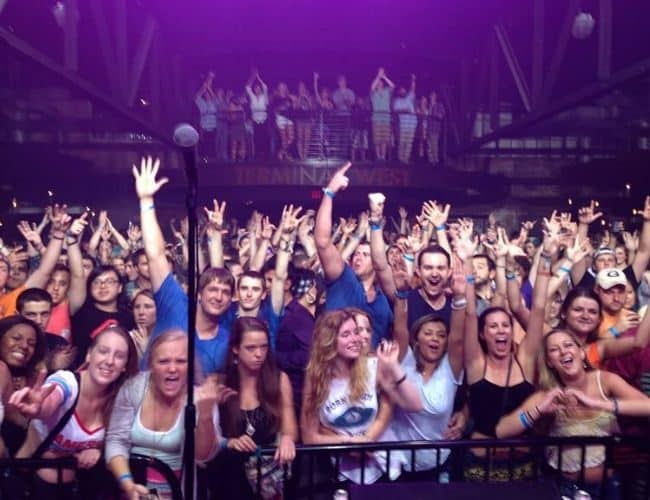 Rounding out our list is West Midtown's Terminal West.
Converted to its current function from an iron factory, this venue, with its factory aesthetic still intact, opened its doors in 2012. Since then it has hosted acts like Imagine Dragons, T.I, The Killers, Alessia Cara, and others. 
The space allows for a great view of the stage no matter where you are in the room. The food has been raved about in reviews, and the bar menu is extensive. Their outside area is beautiful, and the staff is a breath of fresh air. You absolutely cannot go wrong here!
Music Unites
Music is one of the cornerstones of the world we live in. Music shapes, informs, and even critiques culture in a way that unites people in a time of much division.
These venues are not only places of entertainment, but a means of release for people simply trying to navigate their way through the craziness of life.
So check out one of our best live music venues in Atlanta and enjoy some great performances!
What's the best concert you've been to at one of these venues? Let us know in the comments!