If you're living the plant-based life, you just have to try these Atlanta vegan restaurants!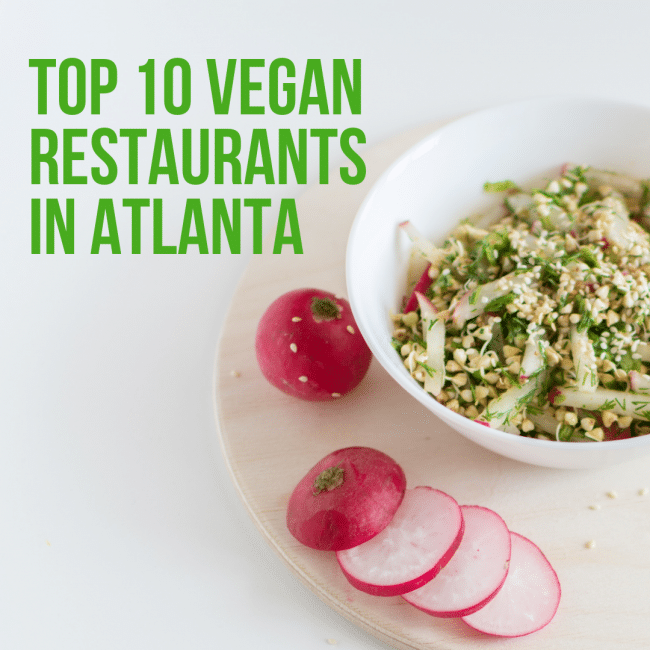 Plant-based diets are the norm for so many people, for so many reasons. As the demand for plant-based foods has increased, so has the supply.
When you think of restaurants in Atlanta, good ole Southern food probably comes to mind. You probably don't think "vegan." And you'd be wrong.
Atlanta has some great vegan restaurants and a lot of them mix in that Southern flair you'd expect from our fair city.
Here are some of the best vegan restaurants in Atlanta: 
1. Slutty Vegan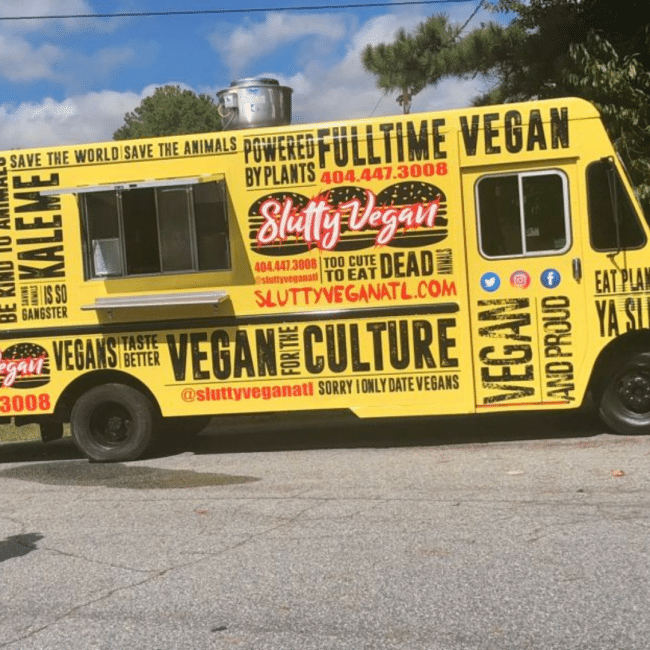 If you haven't heard of the explosion this restaurant has had, please come out from under the rock you've been living under. Slutty Vegan has become one of the most popular restaurants in the city after only being in business for a year. 
This cleverly named restaurant serves some of the best burgers, hot dogs, and fries you'll ever have. Their storefront location can be found in the West End on Ralph David Abernathy Blvd, and truck moves around the city.
The long lines can be intimidating, but they are indicative of the high-quality product they provide. If you're looking for something remarkably flavorful, very filling, but nice and simple, this should be your go-to.
2. Soul Vegetarian Restaurant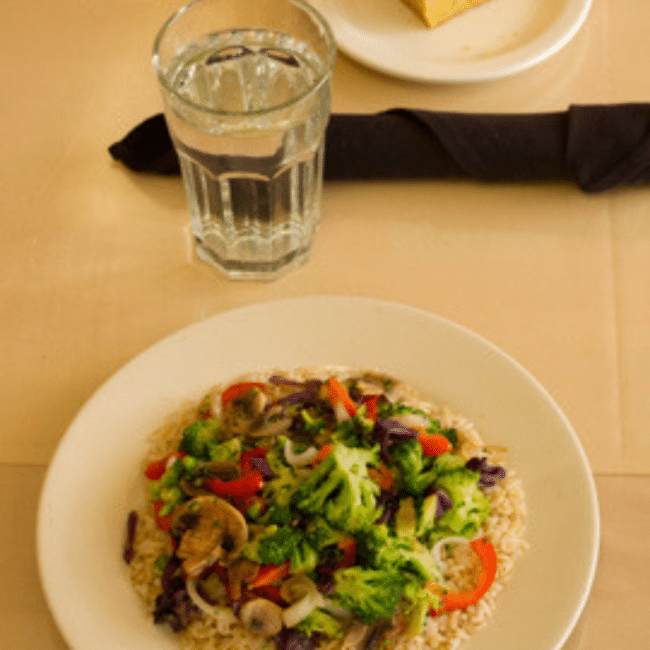 A little further down on Ralph David Abernathy you can find Soul Vegetarian. This restaurant has been around for quite a while and is part of the largest chain of vegan restaurants worldwide. 
When eating here, you can find a combination of some traditional Jerusalem dishes, Southern soul food, and a touch of barbeque.
3. Viva La Vegan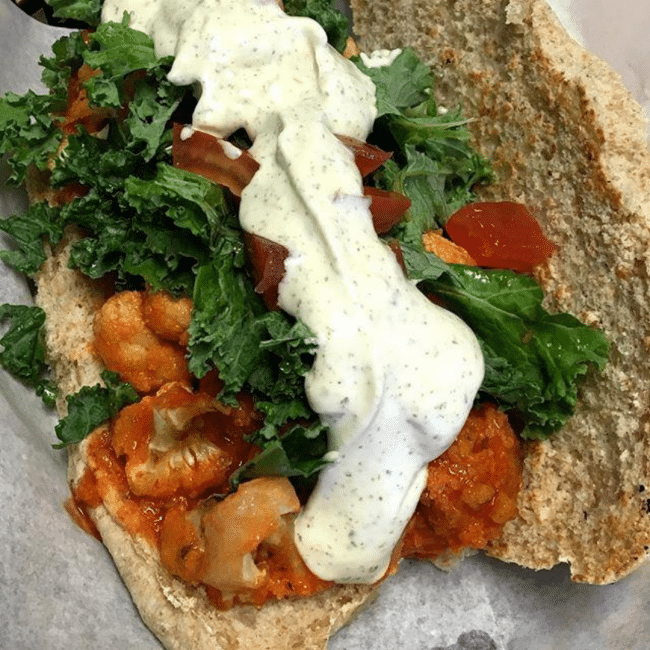 Viva La Vegan can also be found in the West End. It's one of the smallest ones in the city right now, but we're sure it's going to grow significantly in the coming years. 
This place offers a wide range of quick-serve items that are perfect for a quick fix or a late-night craving. The seating is very limited, but they make up for it with how quickly you can be in and out. 
Viva La Vegan is like the small, unassuming, family-owned deli that EVERYONE loves and takes their out of town friends to. We highly recommend it.
4. Plant Based Pizzeria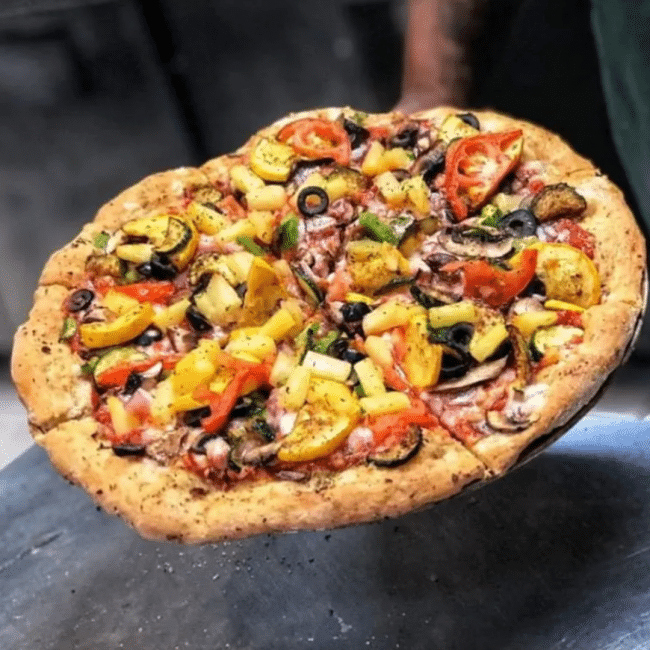 I've said on multiple occasions that Plant Based Pizzaria has the best pizza I've ever had, and I stand by that. Located just off Ponce less than half a mile from Ponce City Market sits this new favorite of Atlanta. 
Although this restaurant is still small, the menu will shock you in the best way. In addition to the pizza, they also have flatbreads, calzones, burgers, and a spicy chicken sandwich that tastes AMAZING.
Inside, you will also find some great hip-hop influenced graffiti that you will definitely want pictures of.
5. The Local Green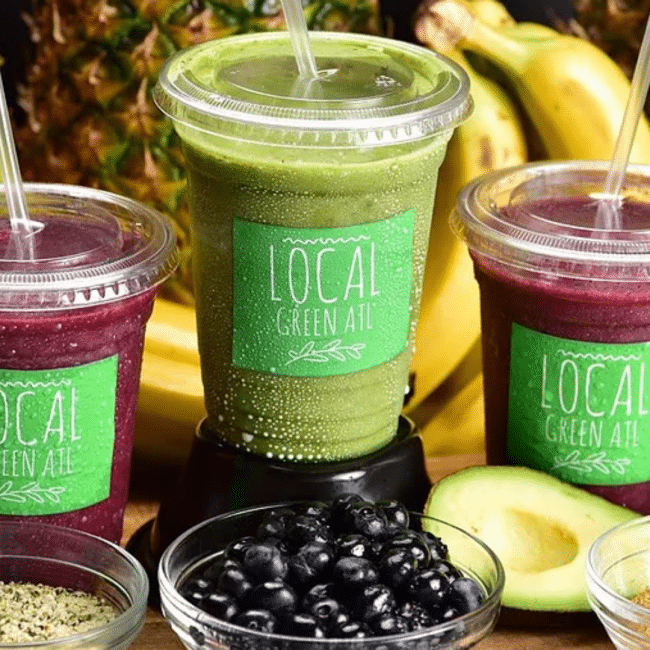 It seems like the west side is loading up with vegan and vegetarian restaurants. The Local Green can be found in that right on the edge of Vine City.
While not completely a vegan restaurant they offer some of the best vegan options in the city. I can personally vouch for their cauliflower tacos; they are ridiculous!
Their menu also has pizza, a vegan pulled pork sandwich, smoothies, and a salad named after the mayor. They also cater and you can rent out the restaurant for an event.
Oh, and I also met T.I when I went the first time…
6. Healthful Essence Caribbean Restaurant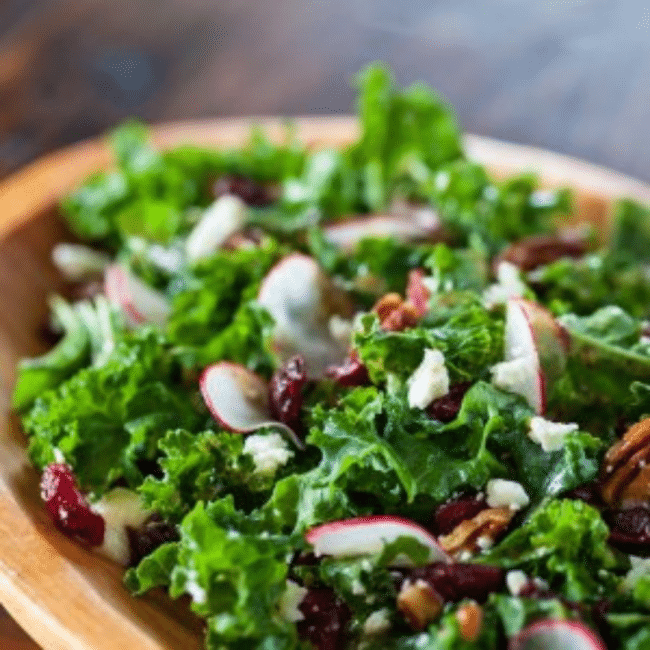 Another restaurant on Atlanta's west side; imagine that, right?! 
Healthful Essence is located on York Ave right between Adair Park, and the West End just a "stone's throw" away from Soul Vegetarian. This casual restaurant combines the flavors of the Caribbean with proteins provided by veggies, beans, and lentils. 
The vibe is very calm, the music is smooth, there's plenty of parking, and the staff is great. You'll love it here.
7. Cafe Sunflower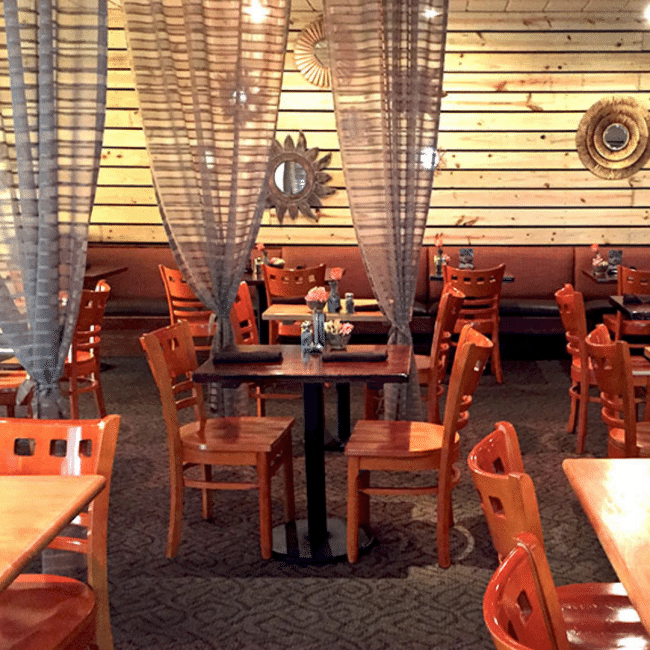 Moving away from the west side and farther north you'll find Cafe Sunflower. They have locations in Buckhead on Peachtree Rd, and in Sandy Springs on Roswell Road.
This restaurant might be the most versatile of all the ones on this list. Their menu boasts Southwest American, Caribbean, Mediterranean, and Asian options with an amazing brunch menu on Sundays. 
If you want to impress someone with a date idea, we highly recommend Cafe Sunflower.
Sandy Springs menu and map. Buckhead menu and map.
8. Herban Fix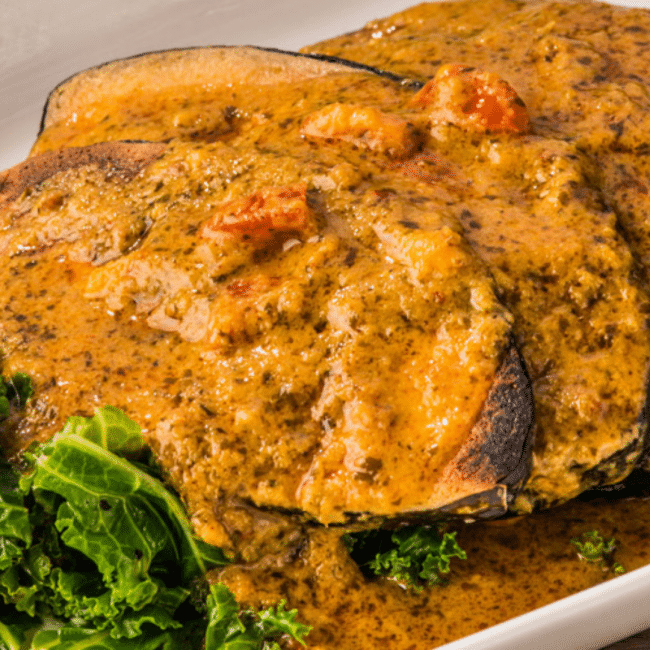 Located on Peachtree Street in midtown, Herban Fix is great for lunch and dinner during the week, and brunch on Sundays. 
The dining room decor reminds me of a hotel lobby, and not in a bad way: it's sleek, and modern with great pops of bright colors.
The menu is very Asian inspired, substituting meat for soy, veggies, and mushrooms. 
This is another spot that we definitely recommend for a date night.
9. Tassili's Raw Reality Cafe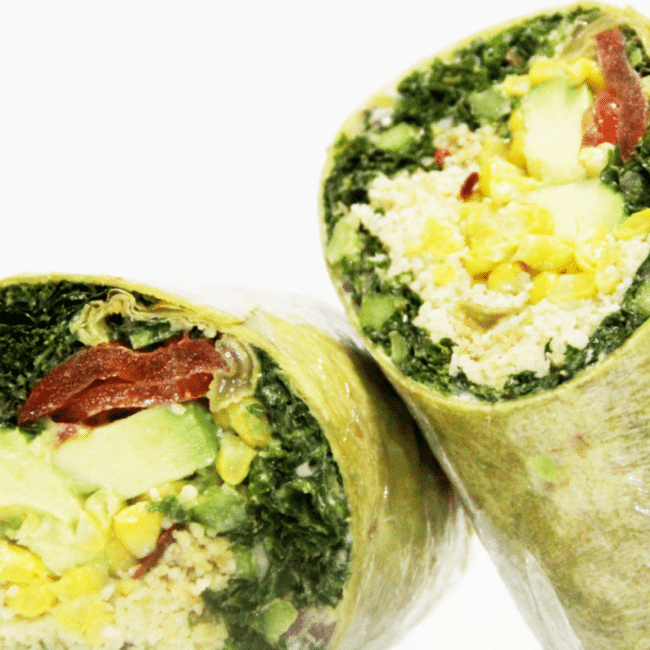 Tassili's Cafe is definitely growing in popularity because they are a raw food restaurant. No surprise here, but it's also in West Atlanta on Ralph David Abernathy.
At Tassili's the staff and owners say that they are "faster than full-service restaurants and healthier than fast-food restaurants." Their menu is full of great options from wraps and salads, to pad thai noodles, kale chips, brownies, and plantains.
This is definitely a spot you would want to give a try, whether you're looking for lunch, a snack, or something to satisfy your sweet tooth.
10. Dulce Vegan Bakery and Cafe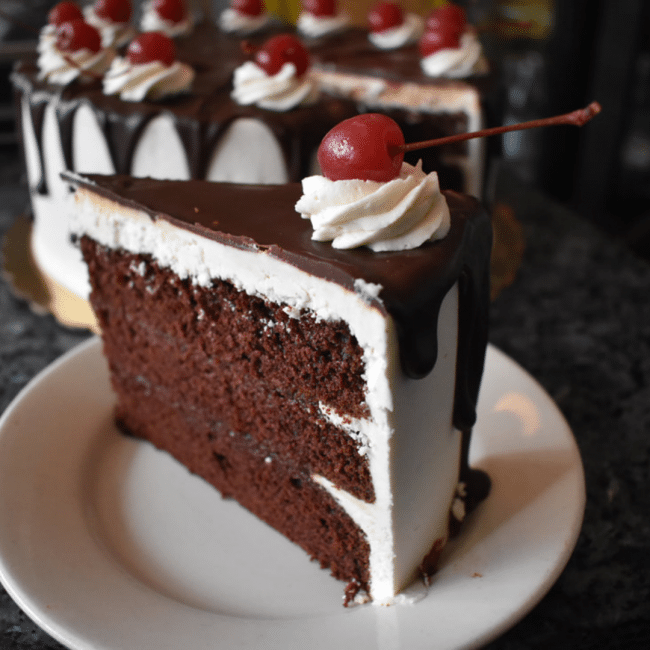 Rounding out our list will be a place that caters to our "cheat" days. Of course, this cheat day is one where organic foods are being consumed so… is it really cheating?
Located on Hosea L Williams Drive (yes, on the west side), Dulce Vegan Bakery and Cafe offers a variety of cookies, cakes, and cupcakes.
You looking for a vegan cake for your wedding? Dulce will have you covered. You want a banana chocolate sunbutter cupcake to reward yourself for surviving a tough week? Go to Dulce. 
Whatever your sweet tooth need may be, this place will certainly leave you with a smile on your face.
Even if you're not a vegan…
There's not a restaurant on our list that hasn't gotten an at least one amazing review from someone who's not a vegan. So even if this isn't your lifestyle you can have your appetite satisfied by these plant-based options. 
Although the majority of these restaurants are in West Atlanta there are more and more of these health-conscious eateries popping up all over the city. 
Whether you're just passing through Atlanta or you're a resident, these restaurants will provide an amazing experience and great food. We are confident that if you give any of these Vegan restaurants in Atlanta just one chance, you'll be back for seconds. 
Which of these is YOUR favorite vegan restaurant? Let us know in the comments!