Southerners love competition, and Atlanta has some of the best sports teams to around. And with the addition of Atlanta United, the 2018 MLS Cup winner, the buzz around Atlanta's sports teams buzz continues to grow.
Here are ten Atlanta sports teams you don't want to miss!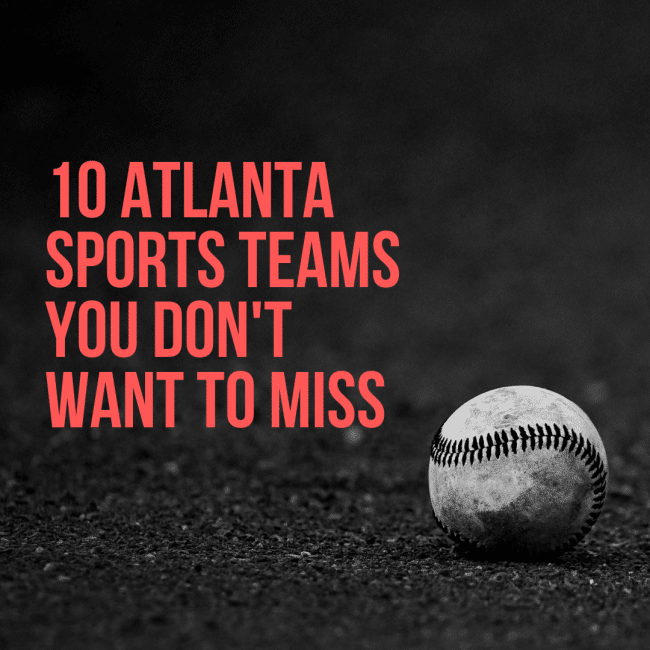 1. Atlanta United (Soccer)
Mercedes Benz Stadium is the newest addition to the sports scene in Atlanta. It has replaced the Georgia Dome and is the new home to a couple of our most popular teams. This stadium has already solidified itself as a go-to for visitors and locals alike.
There are two of Atlanta's must-see teams that compete in this venue.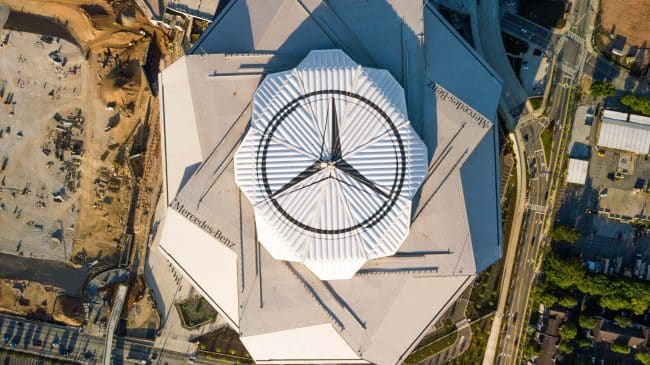 A championship-winning team in its first year, Atlanta United has brought a major spark to the city. Since soccer is the number one sport worldwide, having a team here only makes sense.
The crowds are rowdy, the team is great, and the stadium is beautiful! This will be a blast as a family outing, a date night, or an evening with the guys (or girls).
2. Atlanta Falcons (Football)
The Atlanta Falcons have been the representative for the city in the NFL since 1965. There has always been a lot of energy surrounding this team.
Even when they don't win, attending the games are a lot of fun. The streets are full of vehicles decked out in Falcons gear, there's tailgating, and there's loud music.
It's a full-on experience.
3. Atlanta Dream (Basketball)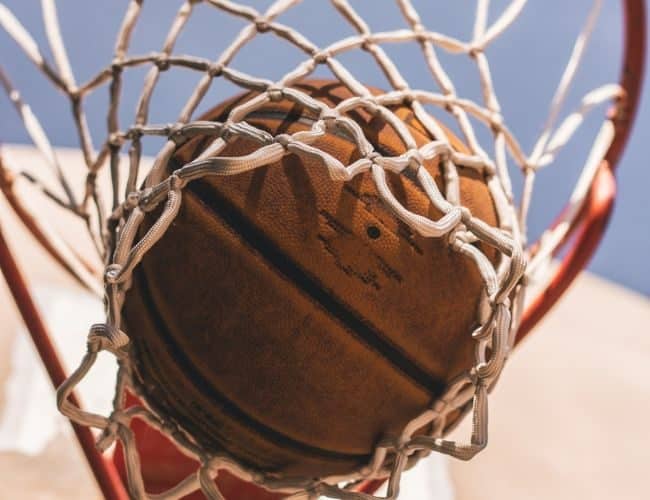 Yet another new addition to the Atlanta sports venue lists, State Farm Arena is home to our basketball teams. This arena used to be Philips Arena, and before that, it was the Omni Coliseum. It now stands tall in downtown with lights that are visible from miles away.
The Atlanta Dream have been going really strong for the city since 2008. This fun-to-watch WNBA team has been to the playoffs seven times and to the finals three times. What a track record!
4. Atlanta Hawks (Basketball)
Although they are rebuilding, the Atlanta Hawks are another classic team in the city.
The past couple of seasons have been rough, but most years they do quite well. Since the 2007 season, they've been to the playoffs ten consecutive years. There's no doubt they'll be back very soon.

5. Atlanta Braves (Baseball)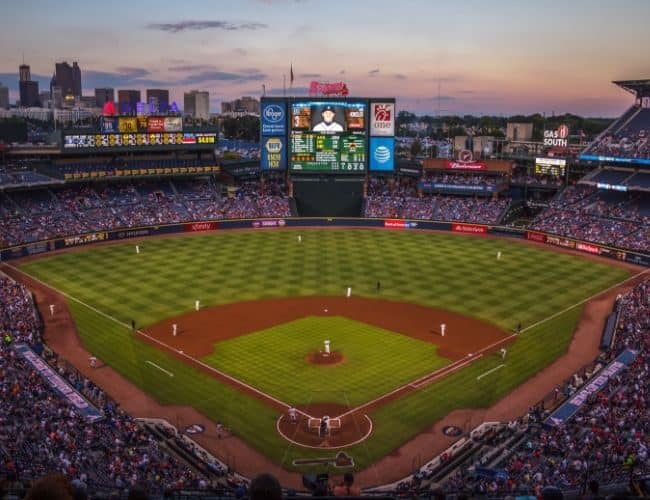 The Atlanta Braves have been nicknamed the "Team of the '90s." Don't allow that name to misrepresent how awesome this current lineup is. They have the perfect mix of great veterans and talented new blood that make them so much fun to watch.
In addition to them being well respected in baseball, SunTrust Park is stunning.
SunTrust Park is in an entertainment district called The Battery. It opened in 2017 loaded with restaurants, bars, retail stores, a movie theatre, and a wide range of other businesses.
If you plan on going to a Braves game, you can spend the entire day walking around before the first pitch is thrown.
6. Gwinnett Stripers (Baseball)
You've got to have love for the little teams, too.
Our minor league baseball team, the Gwinnett Stripers, may play a little outside the city, but they're affiliated with the Braves, so that makes them part of Atlanta.
Besides, minor league tickets are cheaper and you never know who might be using the Stripers to ease back in after an injury!
7. Georgia Tech Yellow Jackets (Football, Baseball, Basketball, and Softball)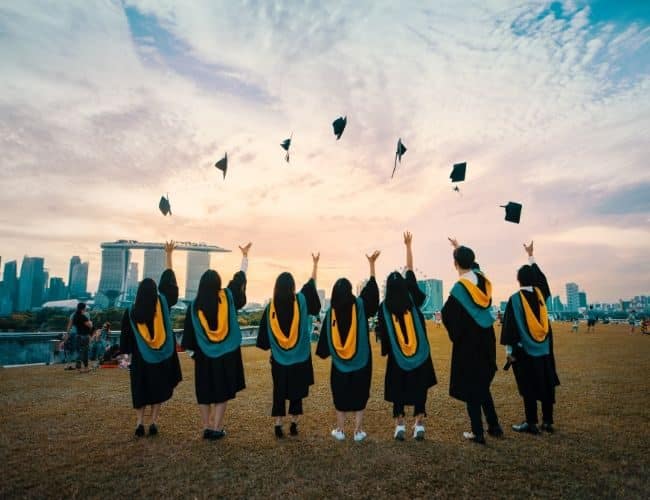 When you think of NCAA teams in the south Georgia Tech is one that usually comes to mind. They have formidable football, baseball, and softball teams. They draw huge crowds every single year, and the fanfare surrounding them is something to see.
In football, Georgia Tech has fifteen conference titles and has produced twenty-one all-American players. The baseball team has won the ACC tournament nine times, with three College World Series appearances. In softball, they have five conference titles and have had eight different players awarded Freshman of the Year.
If you love college sports, either of these teams are great options to check out. You'll get great insight into why some people call college sports a religion down here.
8. Atlanta Hustle (Frisbee)
Into less popular sports? We've got you. The Atlanta Hustle is our very own ultimate frisbee team, playing as one of the twenty-seven teams in the American Ultimate Disc League.
While they're a relatively new franchise (founded in 2015), the Atlanta Hustle is representing our city well in the league. I recommend catching them in action!
9. Atlanta Blaze (Lacrosse)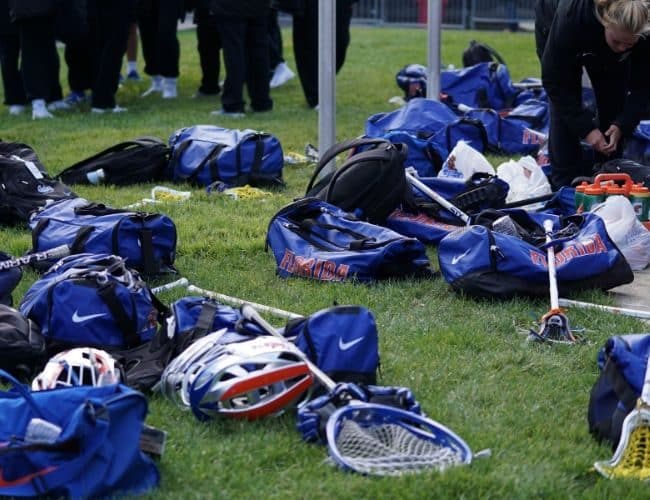 If you're looking for something a little different, our lacrosse teams are a perfect fit. The Atlanta Blaze pro lacrosse team play right in Midtown Atlanta at Grady Stadium. It's easy to get to from most parts of the city, and they're improving as a team each year. If you're looking for southern competition with smaller crowds, check this up-and-coming team out.
10. Georgia Swarm (Lacrosse)
The Georgia Swarm rounds out our list and for good reason. Since moving to Georgia from Minnesota, The Swarm have made the playoffs every year.
They play at the Infinite Energy Arena in Duluth which is about twenty miles north of Atlanta. Although the distance may be sizeable, the arena is beautiful, and there's a high possibility that you'll see the home team take home the W.
Who is your favorite sports team?
We talk a lot about unity in this country, though the concept may be less visible these days. Sporting events are a great way to remind ourselves of how beautiful unity is.
One thing you're guaranteed when attending any games in Atlanta is great conversations with complete strangers. If you leave one of these events and don't high five someone you've never seen before, you simply ain't doing it right.
The next time you're in our city, be sure to catch one of these must-see Atlanta teams playing a game!
Let us know in the comments which Atlanta team is your favorite!